5 Ways to Cut Your Energy Bills This Winter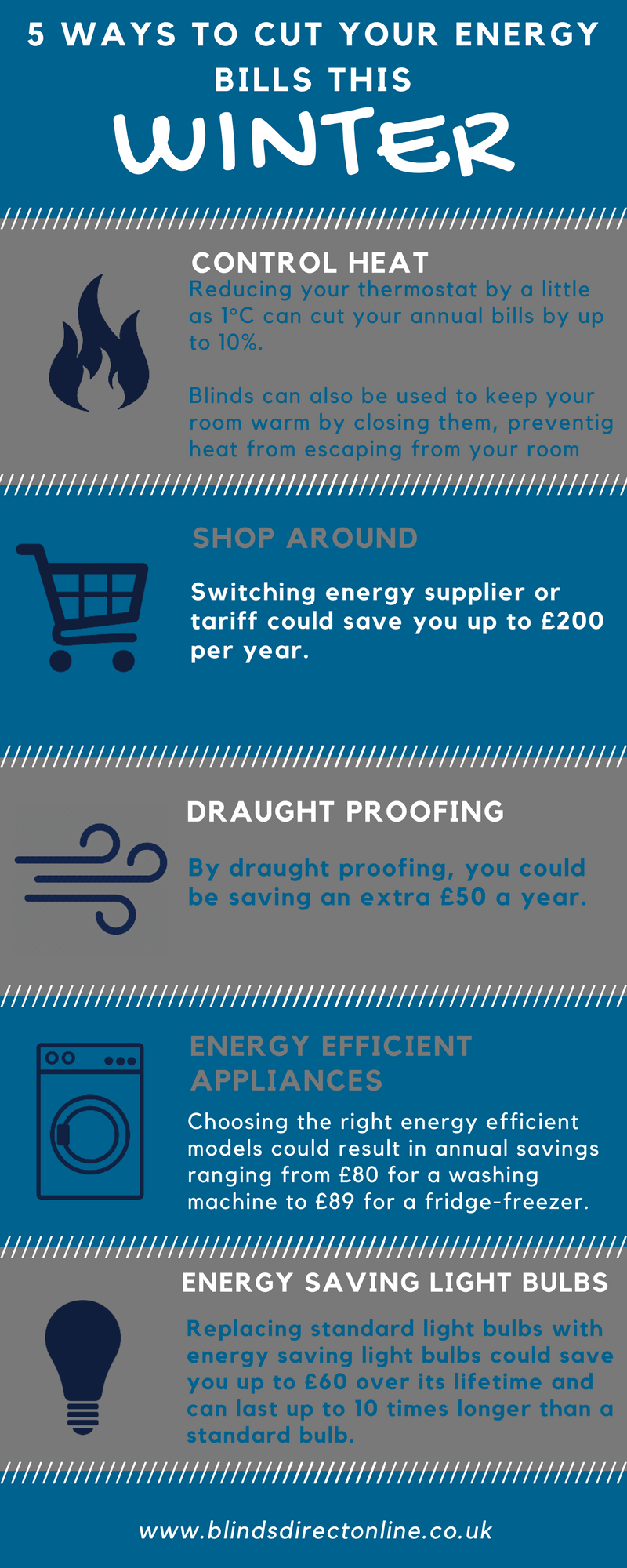 Winter is round the corner, which means we need to start preparing for the colder weather that's approaching. It's around this time of year that people start to worry about the costs of their energy bills when trying to keep their homes warm, so we've come up with 5 ways to cut your energy bills:
1. Shop Around
Switching your energy supplier or tariff could save you a lot of money, especially if you haven't switched in the last few years. It's important to look at different energy suppliers in order to ensure you're getting the best deal possible, and there are an array of sites that can compare these companies for you to help you choose the right tariff. Most energy providers will also give you a better deal if you sign up for a 'dual fuel' tariff, which provides both gas and electricity. Choosing one of these deals may be a good idea as, typically, they will save you the most money. Switching tariffs or energy providers could save you up to £200 per year.
2. Control Heat
Wearing an extra layer instead of turning up the heat could help to save you money on your bills. Although it may seem like an obvious solution, it is a very effective one. Whether it be wearing an extra jumper, warm slippers or a cosy blanket, we suggest you wrap up! Not only will it make you more comfortable, but it'll help to reduce your energy usage.
Another simple way of controlling the heat in your home is by turning down the thermostat. Even reducing your thermostat by a little as 1°C can cut your annual bills by up to 10%. You can also turn down your radiators so they're not sending as much heat out, or even go as far as programming your heating to turn off when you're not at home.
Home insulation can also save you extra money on your energy bills. By insulating your loft and cavity walls, you could be saving over £300. A quarter of the heat in your home is lost through the roof, so it's important to seriously consider getting loft insulation, it may seem like a lot of money at the time but how long it lasts and the money it'll save you will make it seem well worthwhile.
Blinds are also a simple yet effective way to save money. By closing your blinds at dusk, you can prevent heat from escaping from your room as they will help to trap the air in, basically acting as another form of insulation. Our Roller Blinds are perfect for keeping the heat in, as their heavier fabric will help to provide your room with more insulation and help to keep it warm and cosy in the winter months.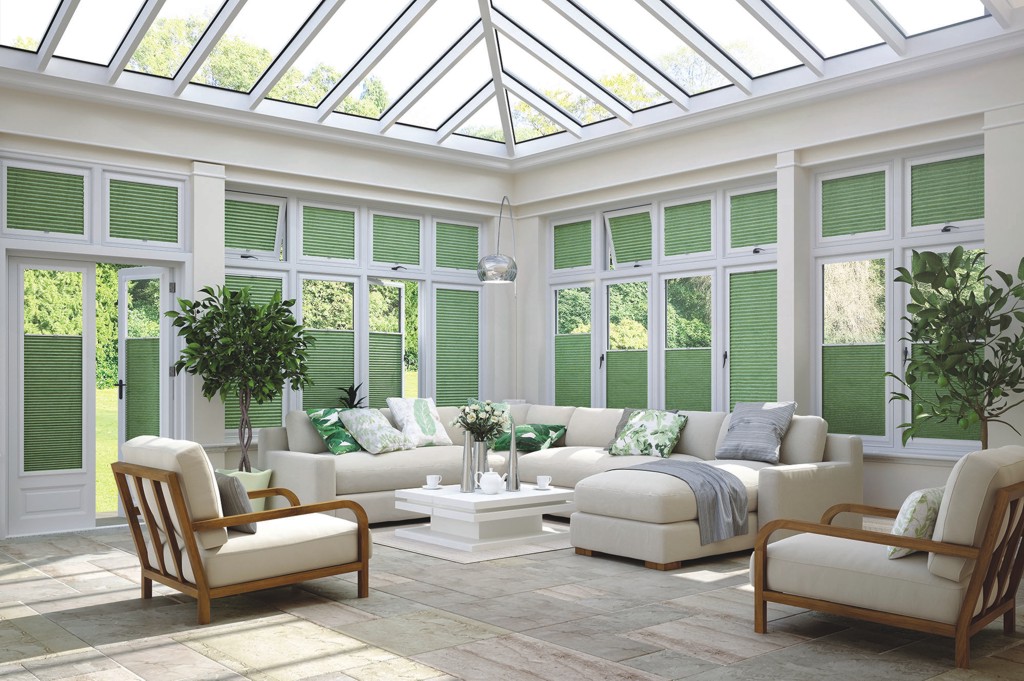 3. Draught Proofing
Draught proofing your home is a cheap and efficient way of saving money on your energy bills. Using foam fillers or draught excluder strips help to block any gaps that may be around your window frames, loft hatches, doors, skirting board and floorboards. By draught proofing, you could be saving an extra £50 a year.
4. Energy Efficient Appliances
Choosing energy efficient appliances for your home may be the way forward. This includes: washing machines, tumble dryers, fridge-freezers and so on. Products have energy ratings ranging from A++ to G, and although the A++ appliances may be a bit more on the expensive side, the money that they save you on your energy bills will be money well spent. Choosing the right energy efficient models could result in annuals savings ranging from £80 for a washing machine to £89 for a fridge-freezer.
5. Energy Saving Light Bulbs
Replacing standard light bulbs with energy saving light bulbs could save you up to £60 over its lifetime and can last up to 10 times longer than a standard bulb. Switching your light bulbs is a simple and cheap way to save on your energy bills, so it's a no brainer when it comes to this one.