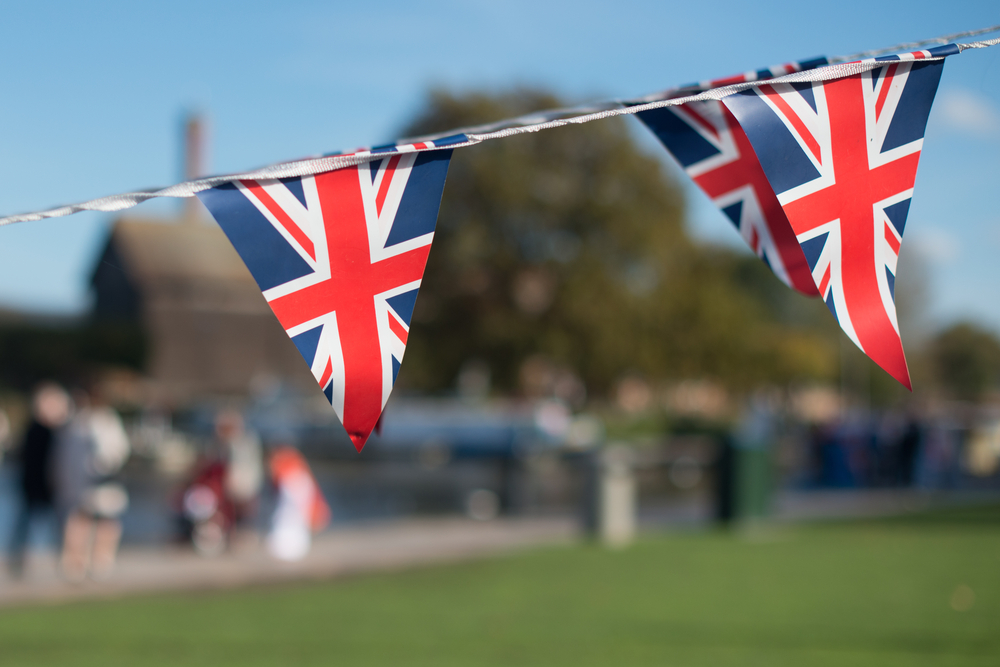 Create a Great British Bake Off Inspired Kitchen
Bake Off is back on our televisions again for yet another year and, although it has gone through a heap of changes, it's hard not to admit that you're even more excited than when Christmas comes around- even if you're only watching to see if the revitalised version is a disaster. With Bake Off inspiring the country to bake more, it's only right that we bring a little bit of the Bake Off tent into our homes as well. Here are a few tips on how to bring some of the country magic the show provides us into your kitchen.
Bunting
Bunting is used in abundance around the Bake Off tent, and there's something about it that makes the tent appear warm and welcoming even if there's torrential rain pouring outside. And there's something quintessentially British about it, reminding us of street parties and family get togethers. Try placing a string of bunting along one of the walls of your kitchen and see how it appears. Or, if you want a more subtle effect, place a small string of bunting down one of your walls or cabinets.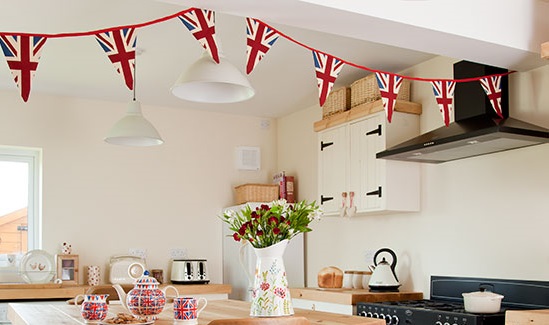 Spruce up your kitchen table
The table that Mary and Paul usually sit around to make vital decisions is also a prominent feature within the show. If you're looking to make your kitchen table more of a focal point of your kitchen, try taking some inspiration from the shabby chic style by sanding your table down, painting it the colour you want and then sanding it again achieving a rustic and shabby chic look. If you really want to take inspiration from Bake Off, we suggest painting your table in pastels such as baby blue or mint green.
If you don't want to be that drastic, try adding some tie cushions to your kitchen chairs. Go for traditional Bake Off patterns, such as ditsy florals or polka dots. Or you could go even simpler by using a patterned jug as a vase for the centrepiece of your table. These tiny changes could transform the appearance of your kitchen without it costing too much.
Colour
When you think of the Bake Off tent, soft and calm colours should come to mind. The yellow arch window is a centrepoint at the back of the tent, so if you want to brighten up your kitchen try going for our sunshine roller blind. On the other hand, if you want to feel more peaceful when you're in your kitchen, why not try our sky roller blind? Not only will this colour make you feel calm when you're cooking, but it's also a popular colour that's used within the Bake Off tent. With either of these blinds, you'll be bringing a touch of the show into your home.
Retro Accessories
The Bake Off tent projects a retro feel, and this is mostly shown through the small details, such as the kitchen accessories. An outstanding aspect of the tent's workstations is the use of the KitchenAid mixer that the contestants use to prepare their bakes. The appliance has taken off in popularity since Bake Off first came onto our televisions, so it's the perfect way to bring a touch of the show into your kitchen.
You can go even more detailed by buying patterned cake tins. Again, go for floral or polka dot patterns to really give your kitchen a Bake Off vibe. When it comes to kitchen accessories, go for colourful mixing bowls or use a pretty cake stand as a feature within your kitchen. You can really go for it with the accessories to transform your kitchen into your own Bake Off tent.