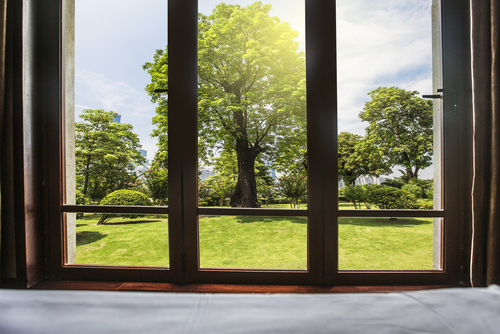 If you have patio doors or front and internal doors with windows, door blinds can be an essential element of your home's decor. Whilst these doors are beautiful and attractive, they can leave us with much less privacy than we desire, especially if your home is overlooked by the neighbours. Fitted Blinds for french doors should allow you to control privacy and light whilst maintaining easy access to the door without affecting its functionality.
Patio and French doors are an increasingly popular feature in many homes because they allow maximum natural light exposure and a connection to the outdoors. As an extremely attractive feature, it's important to find the correct patio door blinds to avoid having them intrude on the style of your home but so that you make the most of all of their benefits.
It's also well-known that a lot of heat can be lost through large glass doors in the colder winter months which leads to higher heating bills and cold rooms. The reverse also happens in summer when rooms become overheated very quickly if they are not protected. Fitted door blinds for both external and internal doors can combat these problems whilst helping you to make a stylish statement in any room.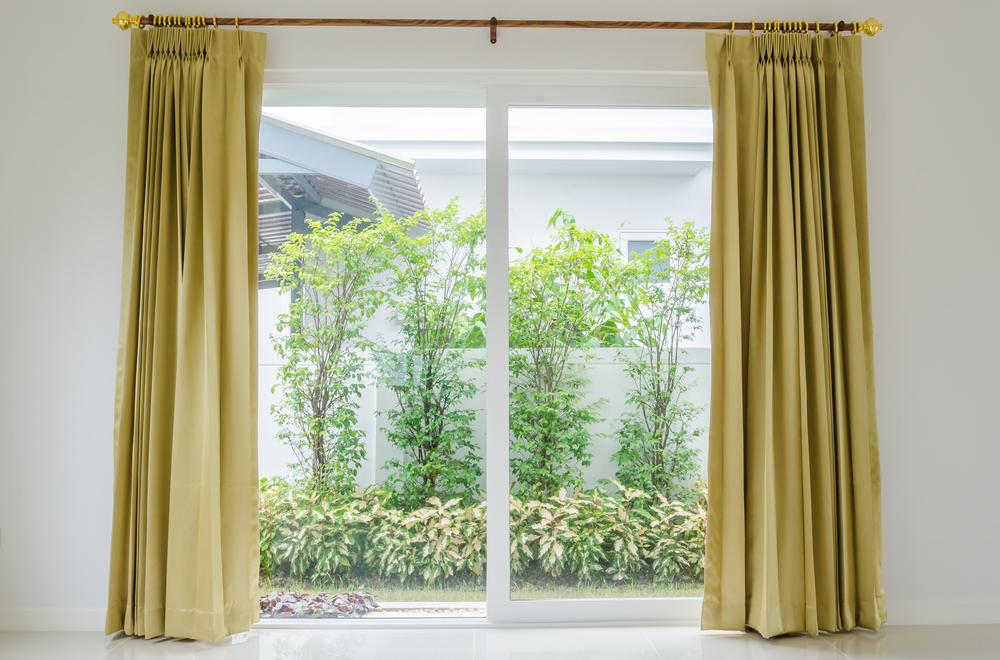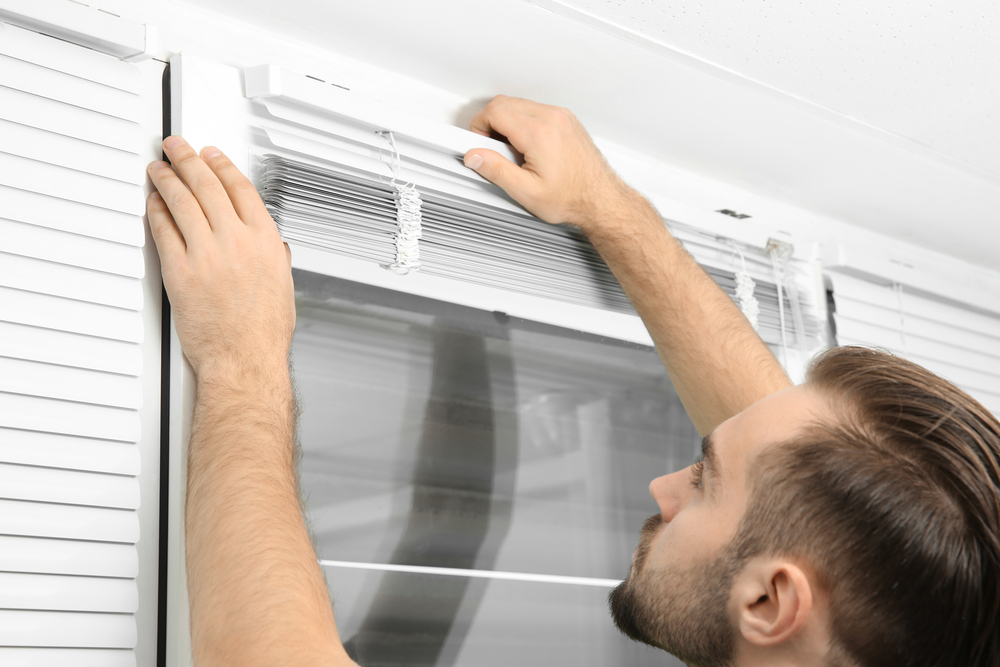 Which Door Blinds should I Choose?
Whether you have French doors or patio doors, the right blinds are great for allowing in extra light and making smaller spaces seem more airy and bright in addition to making a connection between the home and garden. However it's also important to find the correct door blinds to help you reduce glare, keep the room cosy, maintain privacy and create a softer, calmer atmosphere. If your patio or French doors are located in the dining room, kitchen or living room, door blinds will provide a functional yet stylish look to any room. Just because the door is larger than a normal window and requires access, it doesn't mean you can't choose door blinds to match your decor and tastes. Fitted door blinds will give you that neat and tidy look you aspire to, whilst giving you all the above benefits.
Roller Door Blinds
Roller blinds can be a great fit as patio door blinds or for wide expanses of glazing. Blackout roller blinds, in particular, can help you to retain heat in the winter and keep the room cooler in summer. Our range of roller door blinds are made to measure with the controls on your chosen side to allow easy access and use of both the blinds and doors. In addition, door roller blinds can be completely rolled down to allow maximum light and privacy control or, completely rolled away to prevent blinds from getting blown around or damaged when the door is in use. Door roller blinds can be the ideal way to protect your privacy whilst being convenient whilst keeping your doors accessible.
Venetian Door Blinds
Venetian blinds are yet another sleek and modern way to use door blinds. Again, we can provide the controls on your chosen side to allow maximum functionality of both the doors and blinds. Venetian door blinds allow you to control light and privacy on another level by adjusting the slats and can also be completely pulled away to allow maximum light exposure. Both types of blind can be tucked away behind the door handles so that you can still use the door easily.
A common problem with blinds for French doors is that the handles can often get in the way of functionality. One common solution is to buy perfect fit blinds. French door blinds should enhance the beauty of your doors and add an extra feature to your home.
When it comes to patio door blinds, you want something that's practical and stylish but which won't flap around or become damaged when the doors are open. Perfect fit blinds are great for uPVC doors as the frame attaches onto the window with brackets which slip between the rubber beading and glass, giving it an extremely neat finish. When the blinds are drawn, you wouldn't even know they were there! The blinds are fitted neatly into the window space in your door so they will stay in place as you open and close the door which is great for minimising damage to the blind.
Vertical Door Blinds
Vertical door blinds are another great option for large doors and patio doors. They can be set to open on whichever side you require, or split down the middle to open both ways. Vertical door blinds are great for privacy but also allow ample amounts of light through the slats to ensure that your room is bright enough. We're sure you probably installed patio doors to make the most of the natural light, not to block it out completely!
We are also able to supply balcony door blinds.
Each of our blinds is made to measure which means that any of our blinds can be used as door blinds. We will take your specific measurements so that our blinds fit perfectly to any door.
Kitchen Door Blinds
Have you thought about kitchen door blinds? For most of us the kitchen doors would lead into the conservatory or the garden through the patio or french door. Finding the best blinds for the kitchen is an important task considering the kitchen is a high value location within your home and matching decor is a must. Why not try our panache snocap vertical blinds or our clear white vertical blinds. This will make a lovely addition to your kitchen.