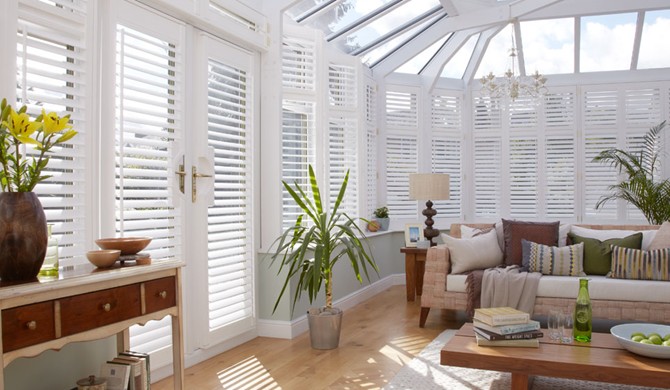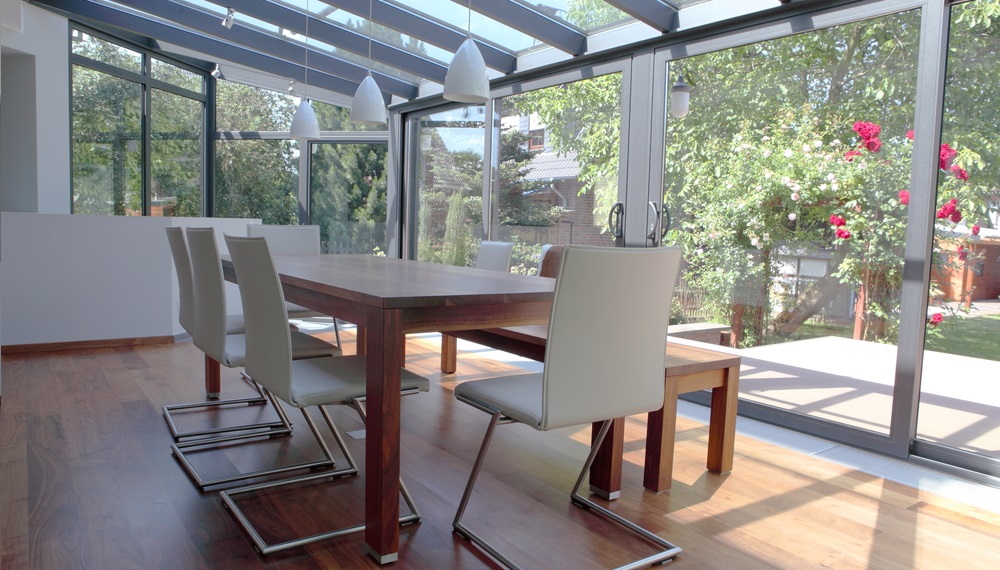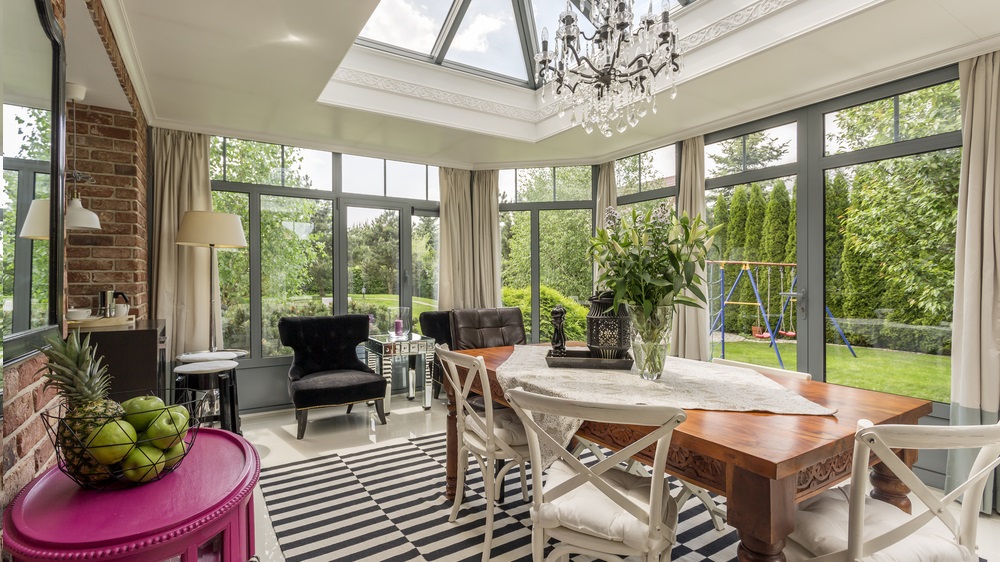 Many people build conservatories for their homes in order to create extra living space instead of moving. It's where you go to sit and relax or entertain family and friends. Whether you use it as a playroom, extra living room or a dining room, conservatories should be a comfortable place to go all year round. They provide our homes with natural sunlight which can significantly increase our moods, so it's vital that the decor of your conservatory blends well and helps you to feel relaxed and cosy, while preventing your conservatory from becoming too warm or too cold. 
At Blinds Direct Online, we've got a wide range of conservatory blinds to help you create a peaceful and serene space.
Conservatories can often get a little neglected during the colder winter months because they can often become too cold. However, adding blinds for your conservatory will transform it into a room you can use all year round, keeping heat in during the winter and reflecting it in the summer to keep it at the perfect temperature. Our blinds are available in varying styles and colours so that you can choose the perfect blinds to complement the decor in your conservatory.
Best Types of Blinds for Conservatory Doors
Venetian Conservatory Blinds
Venetian conservatory blinds are perfect if you're looking to control privacy. Blinds for conservatories can be used to adjust the level of light coming into your conservatory as well as maintain your privacy if your conservatory is overlooked. If you're looking to add some colour to your conservatory, try taking a look at our range of roller blinds. Roller blinds can be fitted to each individual window pane rolled at varying heights depending on the position of the sun. Some homeowners like to use their conservatory as a playroom for their children so you could consider a different coloured roller blind at each window to create a playful and fun environment. We stock conservatory roller blinds in fun colours such as our Teal Roller Blind and Grape Roller Blind.
We also know it's difficult to control the temperature when using your conservatory and conservatory blinds can be the perfect addition to help with this problem. Whether your conservatory is too hot or too cold, blinds can help you to control the temperature and ensure that your conservatory is comfortable enough to use all-year round. During the warm summer months, the height of Venetian blinds and the level to which they're opened can be adjusted, meaning you can have more control over the temperature of your conservatory. An added bonus of fitting Venetian blinds is that they're available in a wide range of colours. Or, if you want to block both the sun and the heat out, you might consider conservatory blackout blinds.
Roller Conservatory Blinds
Our roller blinds can be set at various heights to control how much light enters your room. Our roller blinds are one of the best solutions for the winter months as they're great for keeping the warmth in! They will help you to keep your privacy as well as providing your room with an extra source of insulation.
Vertical Conservatory Blinds
Vertical blinds are also very popular conservatory blinds. They can be drawn from the left or right side or straight down the middle so that you can vary the light levels in your conservatory and prevent glare from the sun. Depending on the privacy and light levels you're looking for, vertical conservatory blinds can be adjusted to provide light and block prying eyes at the same time. Vertical blinds can also be pulled away completely to allow light to flood in when you need it. Have you thought about trying our ASC range of patterned vertical conservatory blinds? Not only will they add a new dimension and additional texture to your conservatory windows, they are also fitted made with a heat reflective coating making them perfect for helping you to keep your conservatory at the perfect temperature all year round.