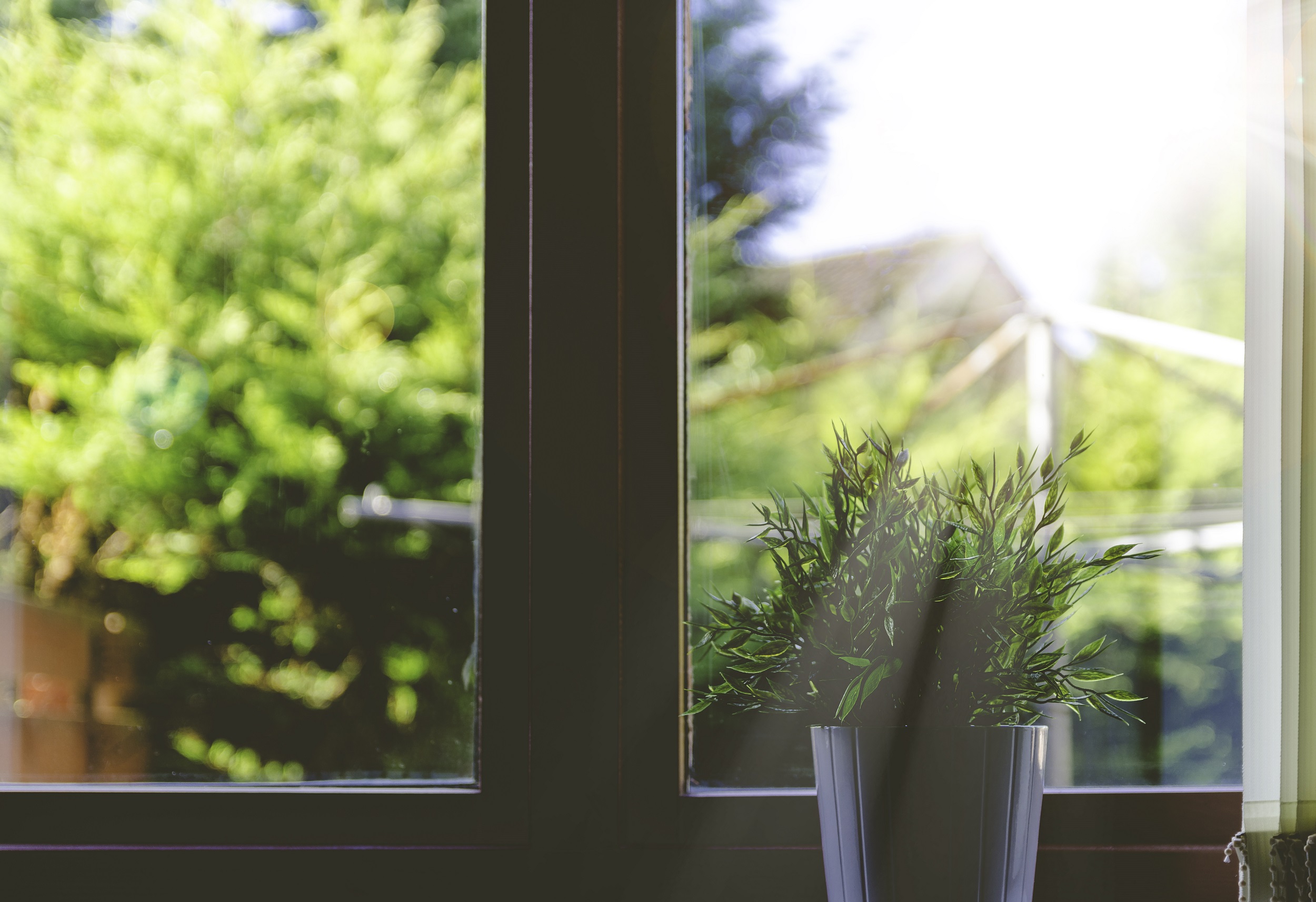 How to Make the Most of Natural Light in your Home
Natural sunlight is good for our health, mood and general well-being so it's important that as much natural light is allowed into our homes as possible. On a bright, sunny summer's day, there's nothing better than seeing light streaming into your home and on those dark, cold winter days, the house can feel dark and dingy if we don't let enough sunlight in. Whilst living in the UK, sunlight can be a rare phenomenon so making the most of any light available is essential to most home owners. There are many methods you can use to make the most of natural light in your home and they don't have to cost a fortune!
Use light colours
Make sure you paint the walls and ceilings in your home in light colours. White is always the best colour for reflecting light but many people worry that it can make their home look too sterile. If you want to avoid painting your whole house white, stick to lighter shades of blue, green, yellow or neutral colours to maximise the amount of light reflected around the rooms in your home. Try to avoid darker shades such as red and black because they will simply absorb any light that comes in straight away and make the room look even darker and smaller.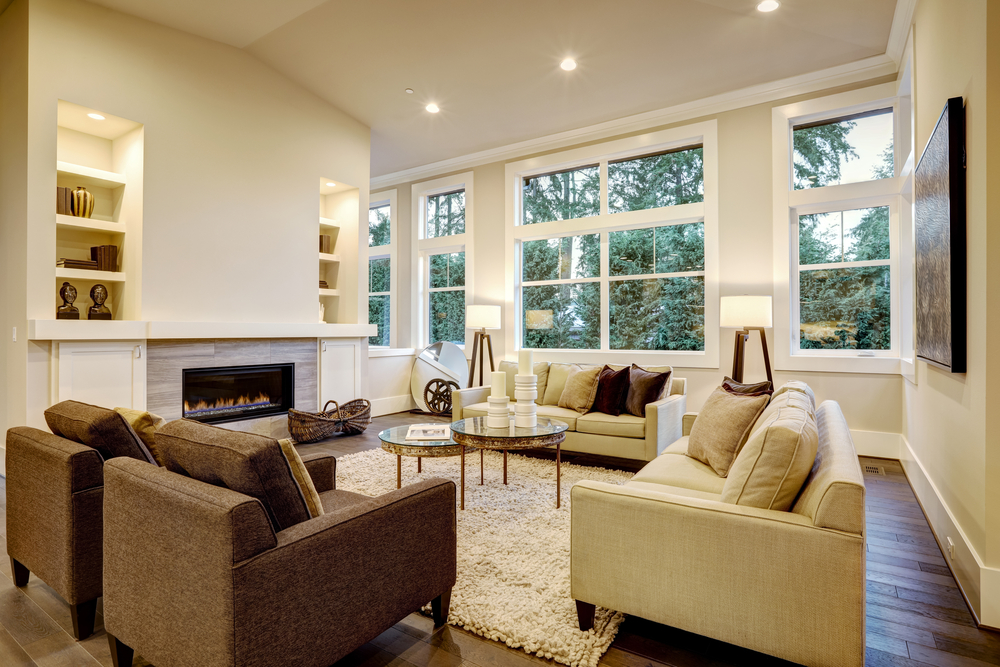 Reflect light with mirrors
Mirrors are a common solution for light and can work wonders in both small and dark rooms. Placing a large mirror opposite or adjacent to a window or lamp to create a reflection can trick your eye into thinking that the room is bigger and brighter because the light and views are reflected inside the room.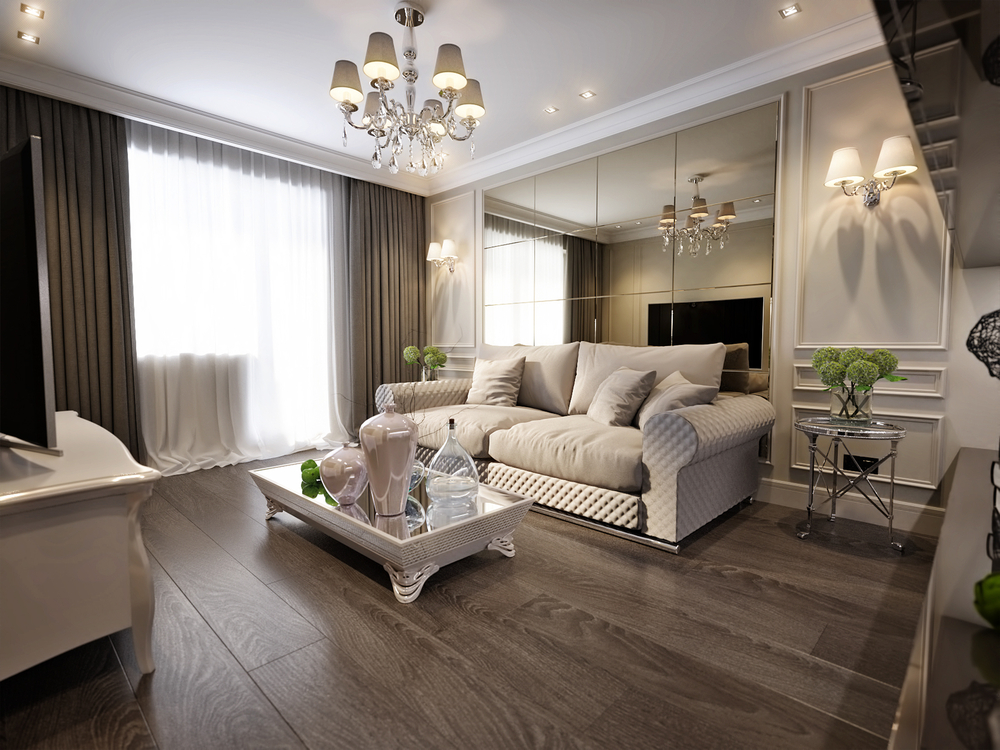 Place furniture carefully
If you have a dark room, think very carefully about the placement of any furniture you have. Placing large items of furniture in the window or cluttering the windowsill will block any available light and make the room look even darker. Keeping larger pieces of furniture away from windows really helps to maximise the flow of light and make it look as though you have much more space.
Window dressings
No matter how large or small your windows are, the wrong window dressings can have a huge impact on the light that's allowed into your home. Avoid dark, heavy curtains, especially if you only have small windows and draw curtains and blinds back as far as they will go to maximise the amount of sunlight that's allowed in.
Roller blinds are a great addition to any window because they can be used to block out sunlight at night but can be rolled completely away to fully maximise window space and light. At Blinds Direct Online, we supply a wide range of roller blinds in a variety of colours to suit any room.
In addition, Venetian Blinds are also great for reflecting and redirecting sunlight. Venetian Blinds provide you with privacy, as well as allowing you to adjust them to allow the desired amount of sunlight in. White Venetian Blinds in particular are great for reflecting and redirecting sunlight and give you much more control over the light allowed into your home at any time of day or night. We also stock a huge range of made to measure Venetian Blinds to suit your needs and home.