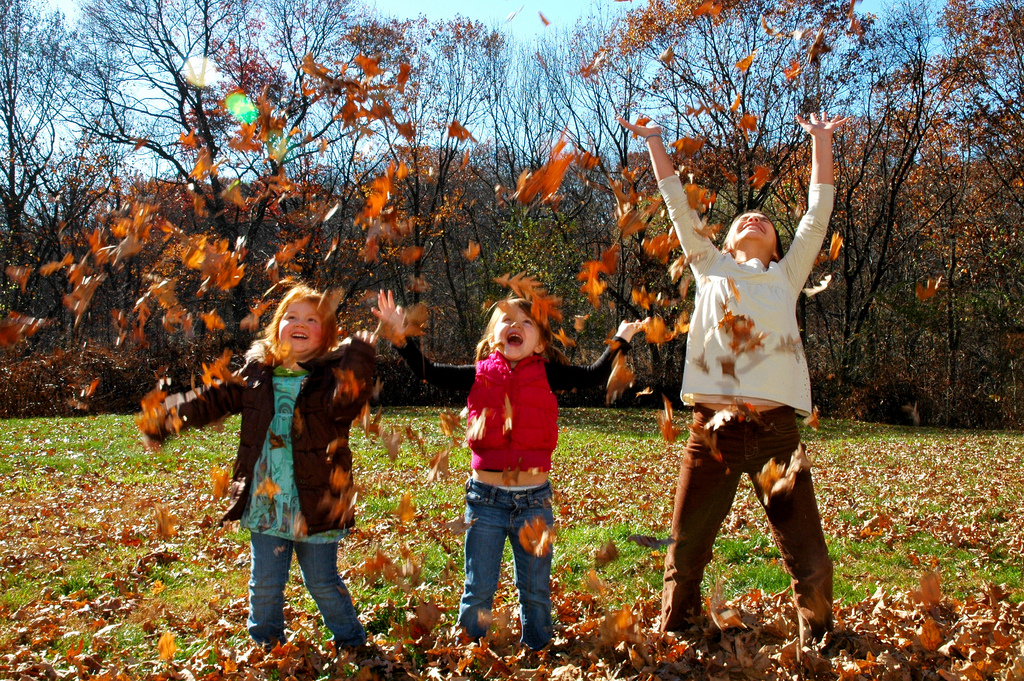 October Half Term Activities For Your Children
It's that time of year again. It feels like yesterday when you were shipping your children back to school for the new academic year in September. So come rain or shine, you'll need plenty of activities on hand to entertain the children to prevent the onset of boredom, because we all know what immediately follows boredom – tantrums! Here at Blinds Direct Online we have created a compilation of activities for you to schedule into your October half term break, you can thank us later!
Afternoon baking
Baking makes for a relaxing, yet slightly messy, afternoon activity. It helps lay down the foundations for basic disciplines such as time-telling, basic maths and reading, whilst also building confidence and creativity. You can be as simple or complicated as you like in what you decide to make, try this easy-to-follow chocolate chip cookie recipe, they'll be gone in no time!
A cinema trip
Our pick of the month this October is Trolls (Cert U), a DreamWorks production. Other favourites are Storks (Cert U) and the Roald Dahl classic James and the Giant Peach (Cert U).  Many cinemas offer discounted children's' prices during the school holidays, ensuring that you can keep your little ones entertained for less. For a lazy start to the day, Vue cinemas host Mini Mornings each morning during the holidays. Adult and child tickets are £1.99 (3D £2.79) for selected movies, ensuring it to be a cheap treat for all of the family! The Odeon offers something very similar with Odeon Kids – children and adults can go every morning during the school holidays at a slightly higher ticket price of £2.50. Cineworld also does Movie for Juniors where you and the kids can get in for a tiny £2 each (3D £3.50).
Countryside walk
Letting your children roam in the countryside teaches them to appreciate the great outdoors and encourages their connection with nature. Spend some quality time together whilst appreciating some natural beauty, it'll be a breath of fresh air!
Halloween crafts
Halloween is just around the corner, why not use it as an excuse to do some arts and crafts one afternoon during half term? Makeshift costumes and decorations are easy to make, why not try these DIY Halloween lanterns or these DIY Halloween masks? Don't forget to carve your pumpkin, too!
A trip to the capital
Take your children to London for the day! There are a wealth of activities in London, exploring the parks, a trip to Buckingham Palace or the Natural History Museum. If you're feeling organised, why not treat your children and book in advance to see a West End Show? They are a great way for your kids to learn to appreciate the stage, and they may even strike up an interest in drama!
Visit a city farm
Immerse your children in nature and farm life with a visit to see the animals. While there unfortunately won't be any spring lambs to cuddle, you may be able to hold some cute baby chicks! A visit to the farm teaches children where their food is from and also enhances their knowledge of the outdoors.
Seaside towns
Take the children to the nearest seaside town! Personal favourites of mine are Whitby (North Yorkshire), St Ives (Cornwall), Aberystwyth  (Wales), Hastings (East Sussex), Salcombe (Devon) and Robin Hood's Bay (North Yorkshire). Treat yourselves to an ice-cream and a game of bat and ball on the beach, the sea air is sure to tire them out ensuring for a great night's sleep.
Museum
A day trip to the nearest Museum encourages curiosity and learning in a fun environment. A visit to Magna, the science adventure centre, incorporates a hands-on learning environment with interactive displays ensuring a fun day trip out for all of the family. Eureka in Halifax, targeted at younger children aged 1-11, is a fully interactive museum showcasing six unique galleries for children to explore. Both offer unique learning experiences for children to enjoy, keeping them entertained whilst being educational at the same time!
So there you have, a great guide to half term activities for all the family. Come rain or shine, these tips are sure to keep your children entertained throughout the week! Don't forget to make time for yourselves, too, and maintain on top of your home improvements. Take a look at our inspiration and advice articles on how to measure you windows and fit your blinds for helpful hints to save you both time and money. If you have any queries, don't hesitate to contact us today, we are happy to help!