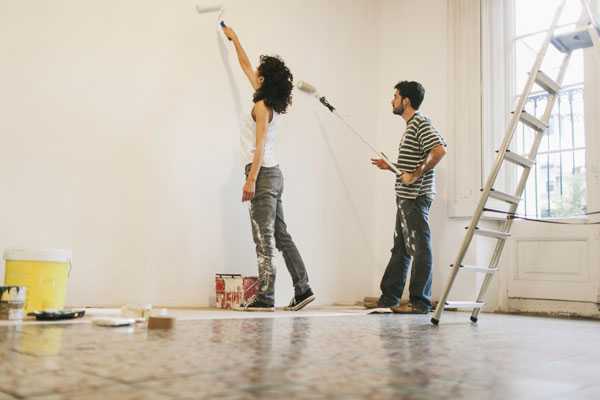 Simple Ways to Revamp Your Home
Sometimes, our homes can look tired and worn and be in need of some TLC. However, just after the summer holidays, money can be tight and it can be difficult to give your whole home a complete revamp. There are some small and inexpensive changes you can make to improve the look and feel of your home without breaking the bank. Even just changing something as simple as your wall hangings or scatter cushions can brighten up a room and change the way you feel when you spend time in the room. As a place where you go to relax as a long day, it's important that your home feels perfect for you and doesn't leave you worrying about clutter and outdated decorations.
We've outlined just a few changes you can make to your home to make it feel more refreshed on a range of budgets.
Declutter and Organise
Something as simple as getting rid of clutter such as unused toys, books, DVD's, clothes and other clutter can help to make your home feel bigger and brighter. Lots of clutter in a room makes it feel much smaller and enclosed. By tidying your rooms, you will also help to change your mental attitude too because you will feel much more relaxed whilst you're at home instead of worrying about tidying up.
Organising your wardrobe or bookshelves can also make a huge difference to your home and lift a room. Spending time to do this can make a massive difference to your home on a low budget  – you might even be able to sell some items and make money out of this activity! Money you could spend on other home improvements.
Light
Having the right type of light in your home can also make a massive difference. Ideally, you need lots of daylight during the day and dim light at night time. This will also help with your sleeping patterns and make your home feel brighter all round.
The best way to allow more light into your home is to draw the curtains or blinds and clean the windows to let in as much light as possible. Blinds can be a great addition to your home for this reason. Not only are they stylish but, they allow you to control light levels at any time of the day or night. Venetian blinds can be used to control light levels in the day and roller blinds can be rolled away to allow maximum light levels in the day, but rolled down at night to plunge the room into darkness.
Add a Touch of Greenery
Use plants in your home decor to bring a touch of the outdoors indoors. Not only will plants make your home look brighter, they also help to improve the air quality too, making you feel brighter and fresher.
A Coat of Paint
If you only have the budget for one improvement, consider repainting your home or at least a few rooms to give it a fresher feel. Sometimes walls and ceilings can start to look dirty and a fresh lick of paint can give your home the refresh it needs. You could even try painting walls a lighter colour to lift the room even more. If you don't want to go to the extent of painting the whole room, even giving skirting boards and door frames a lick of white paint can be enough to give a tired looking room that freshly decorated feel.
New Window Treatments
Again, if you're on a low budget, updating curtains and blinds can be a great way to completely transform a room. Changing the colour of window treatments can add a new dimension to your home and make a dark room feel brighter or add a splash of colour to a neutral colour scheme.
Our blinds at Blinds Direct Online are made to measure so you'll find the perfect fit for your room. Also available in a range of colours and styles, we've got blinds to suit any decor and expert advice to make sure you get the blinds that's right for your home.