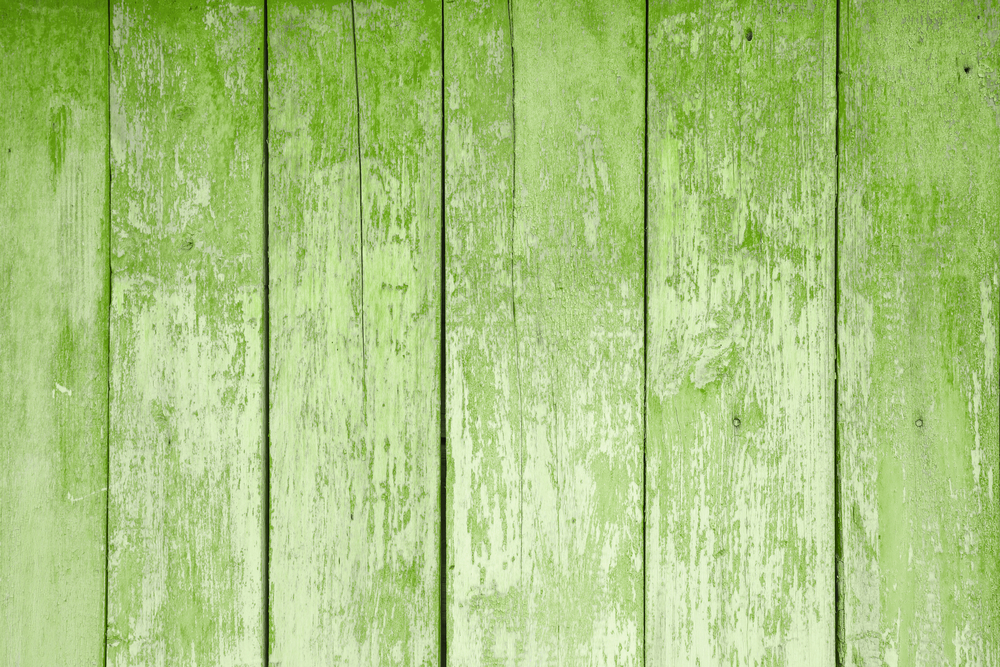 Top Tips for Using Greenery in Your Home

Wimbledon has now started and we've been so inspired by the green colours flashing up on our screen that we wanted to give you a few top tips for incorporating Greenery, Pantone's colour of the year, into your home. Greenery is a fresh, yellow-green which has connotations of revival, restoration and renewal. Whether you want to give your home a complete overhaul or you want to invite a touch of tranquillity and peace into your home, this shade of green might offer you some inspiration.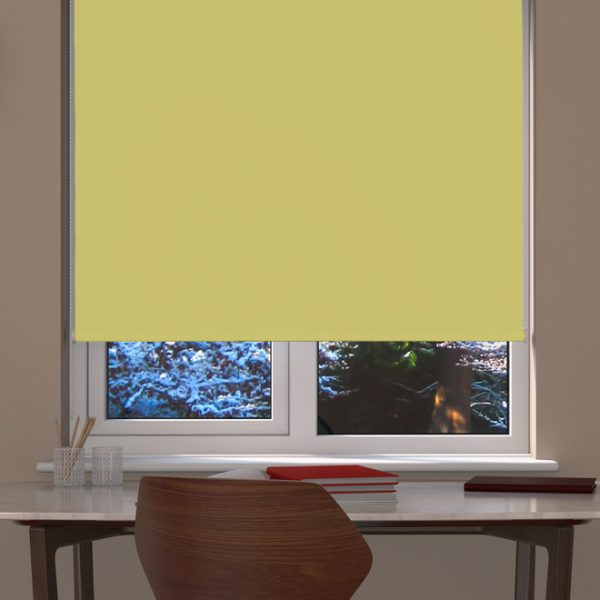 Windows
A small and simply but effective way to incorporate a splash of greenery into any room is to add a green blind. Decorating your windows with bright window dressings is a great way to create a statement in any room without having to completely overhaul your interiors. Green blinds are perfect for the kitchen or bathroom and help to create a relaxing and tranquil atmosphere.
At Blinds Direct Online, we supply a Fresh Apple blind for a bright addition or a Fern Roller Blind for a more subtle effect.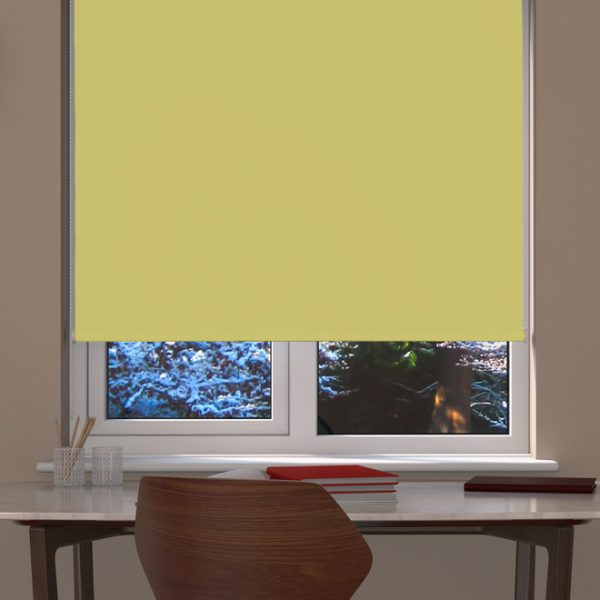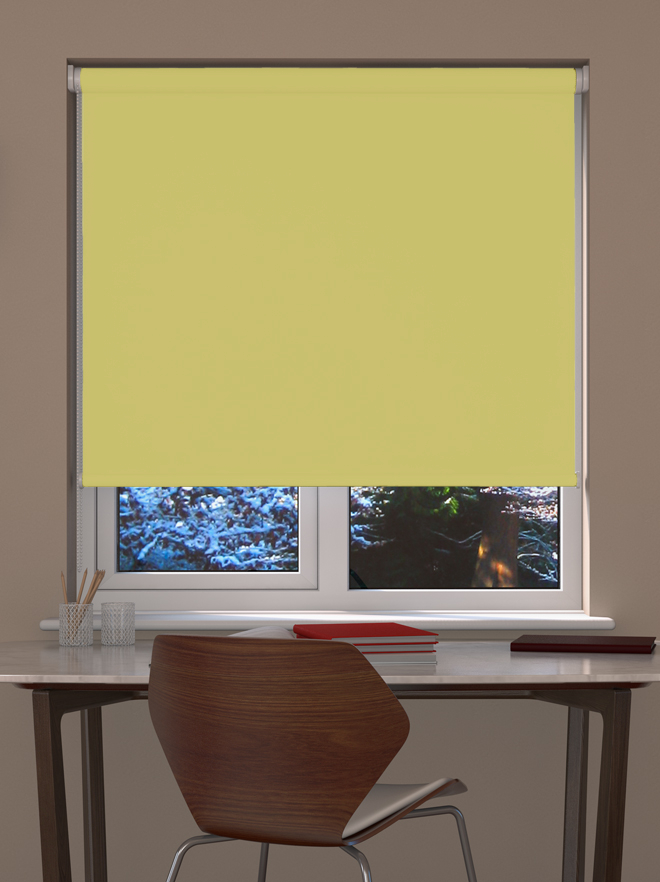 Soft furnishings
If you're not ready for a completely green overhaul and just want to add a splash of green to your home, why not try introducing it with soft furnishings in the form of cushions, throws and even vases? In a neutral or white room the green will really stand out and freshen up the room without costing a fortune.
Green is a relaxing colour and, when paired with complementary colours, will create a warm and inviting environment that you can't wait to relax in after a hard day at work.
You could also try brightening up your dining room or kitchen with a green dinner set, placemats, table cloths or cutlery. These are all ways to introduce greenery into your home without going overboard.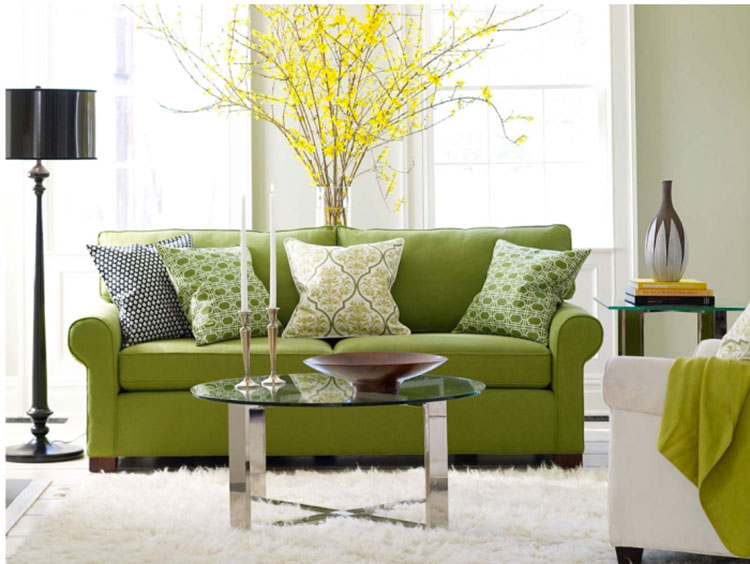 Wallpaper
If you want to go further than simply repainting your room in a green hue, there are so many floral and botanical wallpapers out there which incorporate green colours. Choose florals for a splash of colour amongst the green or go for botanical prints to stick to the green theme. To avoid completely overloading your room with floral patterns, try creating a feature wall with the wallpaper and paint the rest of the room in a complementary colour.
Plants
This tip may seem to be a bit of a no-brainer but Greenery was inspired by nature and plant life after all so why not bring in a few plants to enjoy an element of nature in your home. Aloe vera and spider plants are attractive but they also purify the air and are easy to look after. Terrariums are another popular trend and can be used to add plant life in small sections around your home. Planted with succulent plants, even the least green fingered of us can keep these plants alive!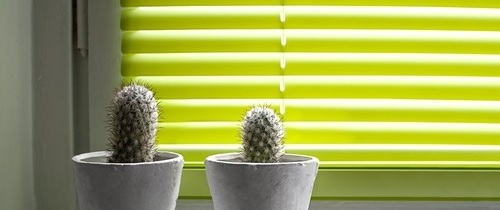 In the Kitchen
Green is a great colour for kitchens. Feng Shui experts believe that the colour green promotes digestion so if you want to add a touch of greenery, do it through utensils, oven gloves, tea towels and small appliances to give your kitchen a touch of green without undertaking a complete overhaul.
If your kitchen is all-white, why not brighten it up with green tiles to add a pop of colour? You could also add a green splash back if you want something that can be easily replaced.
As we mentioned before, green blinds also look great in the kitchen and add a subtle but effective splash of colour.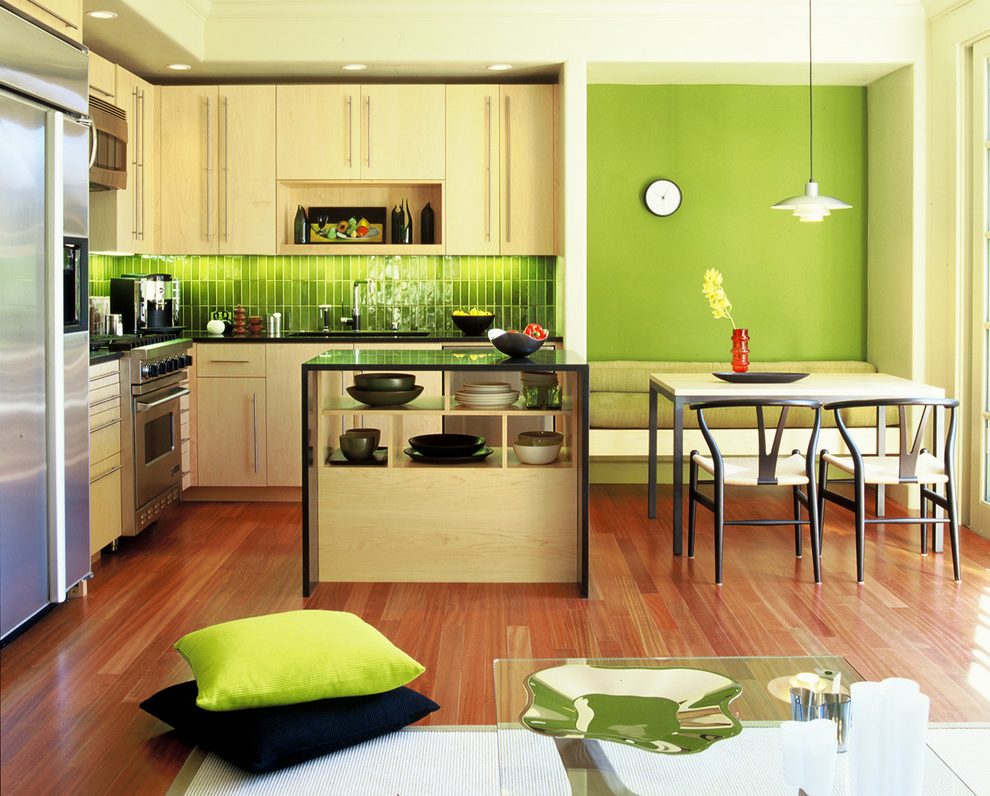 Furnishings
If you want to go a step further from soft furnishings and you have a larger budget, you could incorporate green into your furniture. A neutral sofa and colour scheme paired with a bold green chair can give your room a contemporary look but also adds fresh colour to the room whilst functioning as a focal point to the overall decor.
These are just a few ways to incorporate Greenery into your home if you're not keen on painting the whole room in the same bright colour!