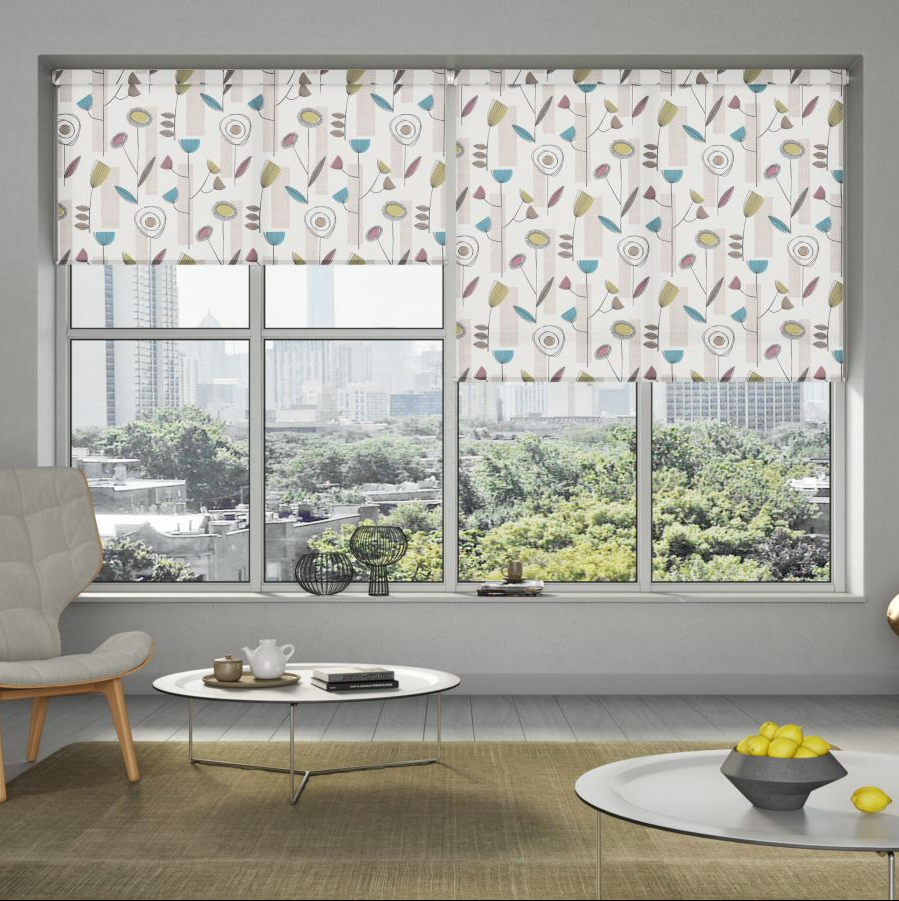 What are Roller Blinds?
Roller blinds are just what they sound like – blinds that unroll to cover your window. The blind itself is a single piece of fabric that is wrapped around a casing installed across the top of your window frame. In some homes, that might be inside the window recess, while others might have the casing across the outside of the recess.
This type of blind operates via a pull cord which is attached to the bottom of the blind or a sidewinding chain mechanism that's attached to the casing itself. They're simple to use and are popular for homes and businesses alike.
What Types of Windows are Best Suited For Roller Blinds?
All window types can be paired with roller blinds, including bay windows. In fact, you can use several blinds on bay windows to better control the flow of light into your home. The simplicity of roller blinds and the versatility of their colours mean that every room can be tailored to your specific standards. Thanks to being able to fit these blinds exactly or across a recess, you can further personalise your blinds to your home's requirements.
Benefits of Roller Blinds
Roller blinds are one of the most popular blind options on the market. You'll find them in homes, businesses and public buildings of all varieties for the following reasons:
Versatile – The colour options available mean that there's a roller blind for every space. Whatever your colour requirements, you'll find a roller blind that complements or contrasts depending on what you're looking for.
Easy to operate – Pull cords and chain mechanisms make roller blinds simple to operate. Unlike other types of blinds which can be difficult to lock or unlock, the roller blind works on a simple premise – you roll the blind up around the casing and it stays there until you want to roll it down again.
Durable – Another benefit to the simple mechanism that underpins the roller blind is that it makes them durable. The fabric is protected when it's wound up on to the casing, while the casing itself is then protected from environmental damage by the fabric.
Cost – effective option – Again, thanks to their simplicity, roller blinds are often more cost-effective than other options on the market.
Low maintenance – Roller blinds can be cleaned and maintained easily, especially in comparison to shutter blinds that need each slat to be dusted and cleaned.
Safe for children and pets – While some blinds can feel as though they pose a safety risk to those around them, roller blinds are traditionally safer. The mechanism can be accessed by the cord, but it is far above the height of children or pets, meaning that they are protected from getting themselves trapped in it.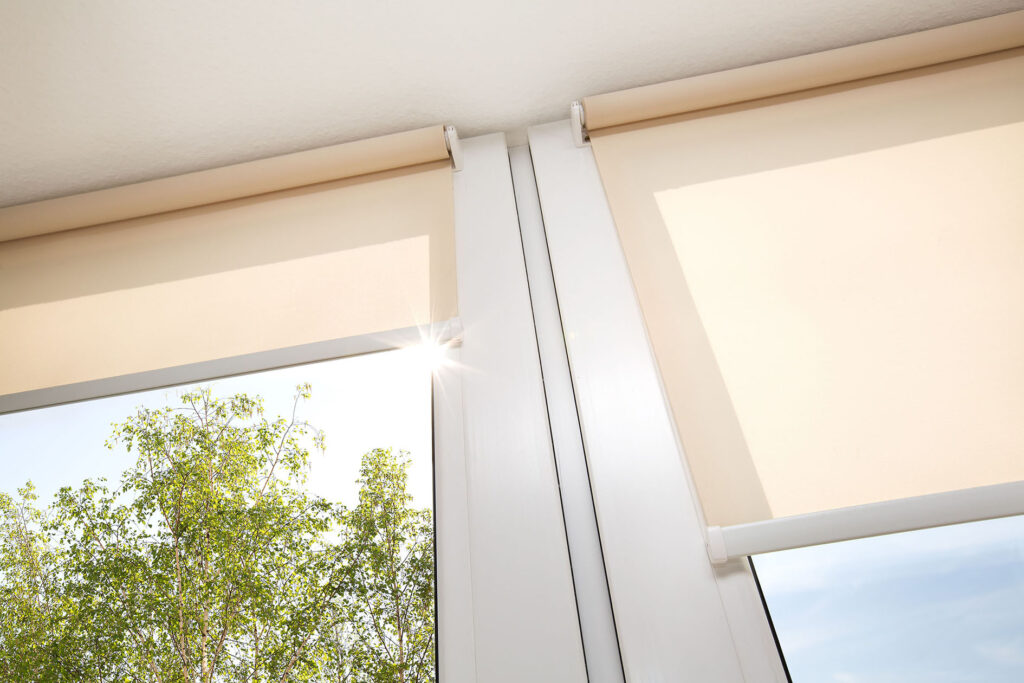 How to Clean Roller Blinds
Roller blinds are simple to clean. For general cleaning, all you need to do is roll the blind down to its full length and wipe with downward motions using a damp cloth. If there are more stubborn stains on your blind for whatever reason, try a fabric stain removal product – but be sure to check that it's suitable for use on the type of fabric your blinds are made from and that it doesn't use strong industrial-strength ingredients. Taking these precautions should limit any lightening of the fabric.
As for the chain mechanism, treating it from time to time with silicone spray will ensure it doesn't become stiff or noisy. Just take care not to spray it onto the fabric to avoid the staining problems mentioned above.
What are Blackout Blinds and Where Are They Used?
Blackout blinds are ideal for bedrooms and other rooms where you want to keep intrusive light to a minimum. They're made from specialist layers of fabric that make it more difficult for sunlight and artificial light to filter through. It's a common misconception that blackout blinds have to be black – white versions can make a room feel much bigger and still deliver the blackout benefits of a black roller blind.
Perfect Roller Blinds Every Time from Blinds Direct Online
Blinds Direct Online draw on 20 years' experience in the manufacture and sale of blinds to deliver quality to customers every time. Nor are we resting on our laurels either – we consistently work hard to create new designs that customers love. Our online model ensures that we can offer brilliant value without comprising on quality so, if you're searching for the ideal roller blind for your home, look no further than Blinds Direct Online.