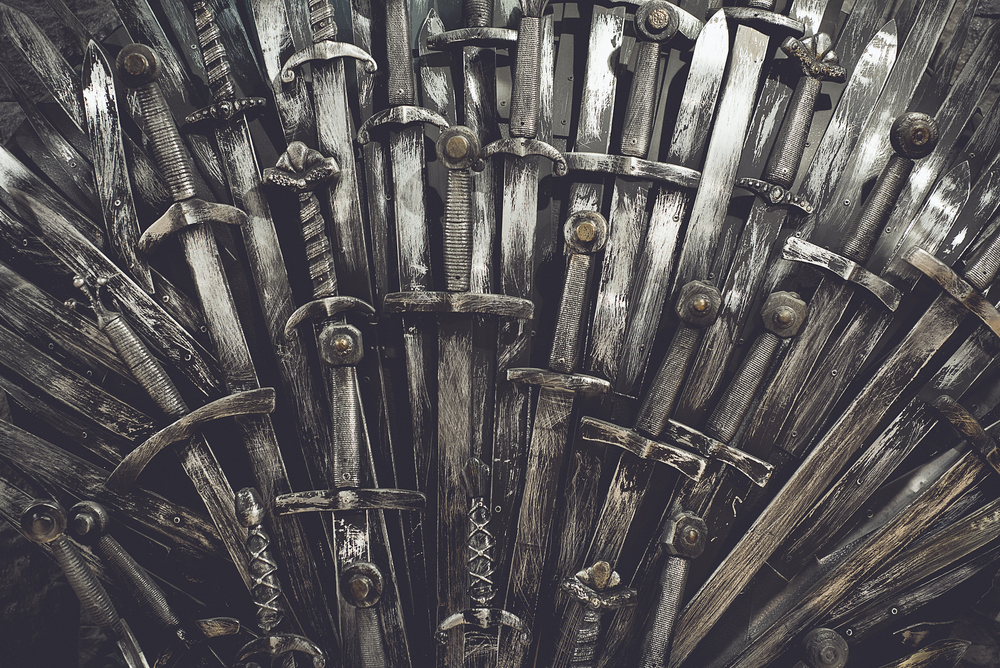 #Winteriscoming: Bring a Touch of Game of Thrones to your Home
It's mid-summer but that can only mean one thing, Winter is Coming! The seventh season of Game of Thrones is in full swing and we're all glued to our televisions, gripped by the battle for the Iron Throne and waiting for the Night King to arrive with the Army of the Dead. With influences stretching from baby names to fashion, it's no wonder that the regal interiors have made their way into our homes too. Each house has its own style and weather to contend with so here are a few tips for bringing a touch of your favourite house and castle to your own home interiors.
House Stark
"Winter is Coming"
It might be summer here, even though it doesn't always feel like it but, for the Starks, winter is always coming so it's important to be ready for the cold weather. The Starks are an ancient family who have resided at Winterfell for the majority of their history and family, comfort and warmth are very much at the core of their interiors. The Starks have had a tough time but, as one of the contenders for the Iron Throne, they've got a huge fan following and many people are keen to add a touch of Winterfell to their own homes.
Stark by name, Stark by nature, their style is mostly made up of raw elements and anything that will help them to keep out the cold and harsh weather in the sparse North. Elements such as stone and wood feature heavily in the Stark's interiors with a focus on Grey and White colours to accentuate the raw materials and add a touch of warmth. With cold weather even in the summer, the Stark's style is very much focused on warmth and comfort from roaring fires and gentle candlelight.
Plus, fur rugs and fur coats are essential accessories for keeping warm but also add texture to the room. Create warmth in your decor with our Concrete Roller Blind or lift a darker room with our White Roller Blind. There's nothing better on a cold, dark night than rolling down the blinds and getting cosy in front of the fire.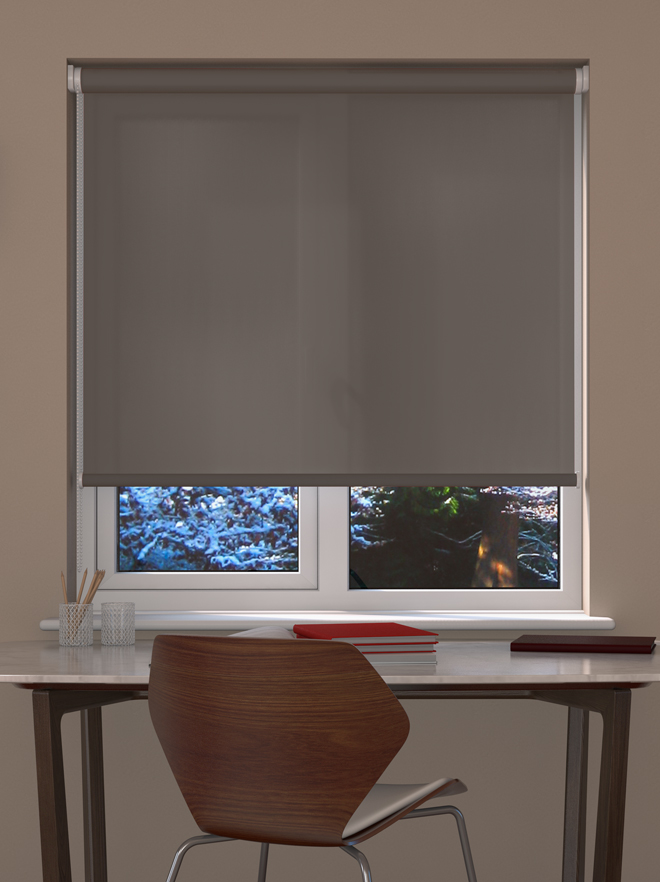 House Lannister
"A Lannister Always Pays his Debts"
As the current rulers of the Seven Kingdoms, the Lannister's style is very regal. With an abundance of gold, both to spend and in their decor, they certainly have a taste for the finer things in life. The Lannister sigil is made up of red and gold, colours that just shout royalty.
Based in the South, Kings Landing has a Mediterranean feel with plenty of sunshine, beautiful gardens and interiors accented with golden, earthy colours. With flowing gowns, draping curtains and silks to help keep cool in the heat, the Lannisters know how to decorate. Drape flowing fabrics around your home for a more regal look.
Casterley Rock is also home to the Iron Throne so if you want to go a step further, you could add a feature chair to your living room to really help you feel like a King or Queen in your own home.
Use bold, contrasting shades of red and gold to make your home look like the royal court. Try our Redcurrant Roller Blind for a subtle yet royal look or our Scarlet Roller Blind to add a statement to your room and make you feel like a Lannister.
House Targaryen
"Fire and Blood"
The Targaryen's have a reputation for beauty and madness and don't forget the dragons! Having ruled the Seven Kingdoms in the past, they still have a taste for the royal. Daenerys has travelled the Seven Kingdoms so her style takes inspiration from the more Mediterranean Braavos, Qarth and Yunkai with the simplicity of the Dothraki thrown in for good measure.
A colour scheme of dark red and coal black will bring a fiery feel but help you to create warmth too. If you really want to embrace the Dragon, surround yourself with candlelight and create a minimal feel. Go one step further and add golden metallic colours for a statement piece whilst also adding luxury and a feeling of royalty to make your home fit for the mother of dragons.
For a touch of the dragon, create a statement in your home with our Burnt Orange Roller Blind. For a more subtle Targaryen style, try our Black Roller Blind and accentuate with red accessories.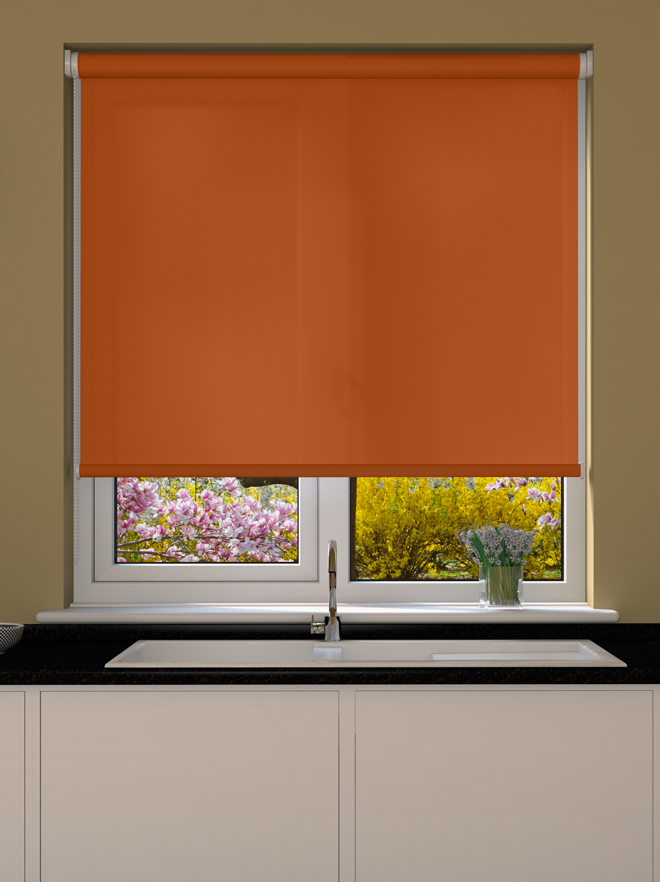 House Greyjoy
"We do not Sow"
Iron born, strong and seaworthy, the Greyjoys always pay the iron price so expect dark, antique interiors with a touch of the sea added in. Pyke is an ancient stronghold with wood and stone interiors with black and grey undertones. The Greyjoys favour a black, graphite and navy blue colour palette. If you don't want to create completely dark interior, just accentuate with these colours and layer with more neutral colours for a softer touch.
If you're a true Iron Born, your life is the sea so add a bit of nautical style and create a seaside feel.
If you want to accentuate a lighter interior with a touch of Greyjoy, use our Dark Grey Venetian Blind which will create a darker space but allow you to let in light too. For a more nautical theme, add our Sea Blue Roller Blind – perfect for creating an underwater theme in your bathroom!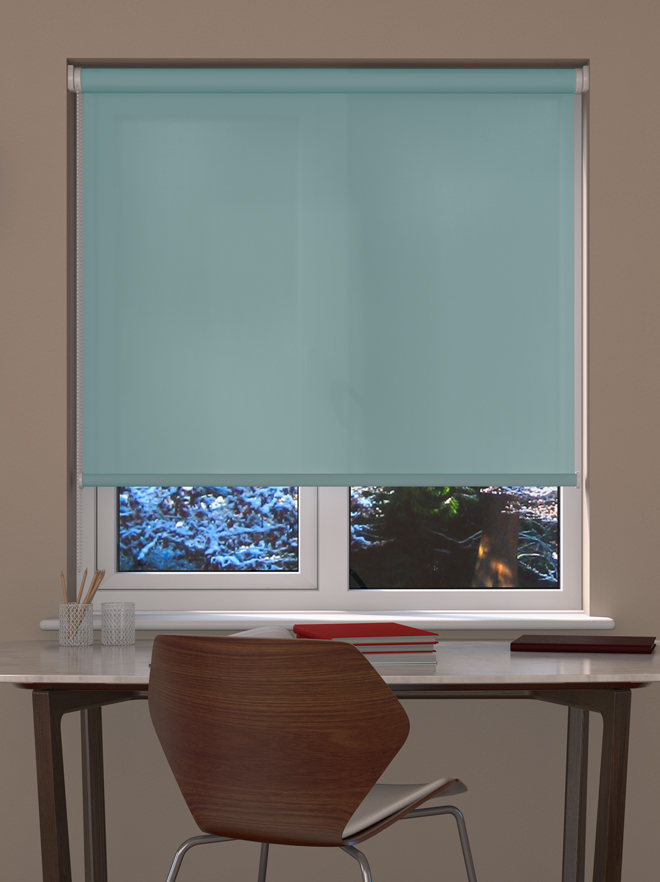 House Baratheon
"Ours is the Fury"
House Baratheon has all but disappeared but their castle was gloomy and dark with, not unlike the Starks, wood and stone featuring heavily in their interiors. Wood panelling with ostentatious furniture characterise the Baratheons.
Take inspiration from their house sigil with a black and gold colour palette to accentuate your room. Use soft furnishings in these colours to add just a touch of royalty to your room. Black helps to add drama and metallic accents bring warmth and royal style.
Or, why not embrace the Baratheon stag? Inspired by Nordic wall art which features deer and stags, it would add a statement to any room. A stag chandelier would add grandeur and style to any dining space.
Our Metallic Dark Grey Venetian Blind will add sleek yet subtle style to any room or, our Aliwood Chestnut Venetian blind would bring in a touch of the wooden, Nordic style featured heavily in the Baratheon kingdom.
So, whilst we eagerly await the next instalment of the battle for the Iron Throne, we can keep ourselves busy and add a touch of our favourite house to our homes. To find the perfect blind for every house, take a look at our full range of Roller and Venetian blinds.