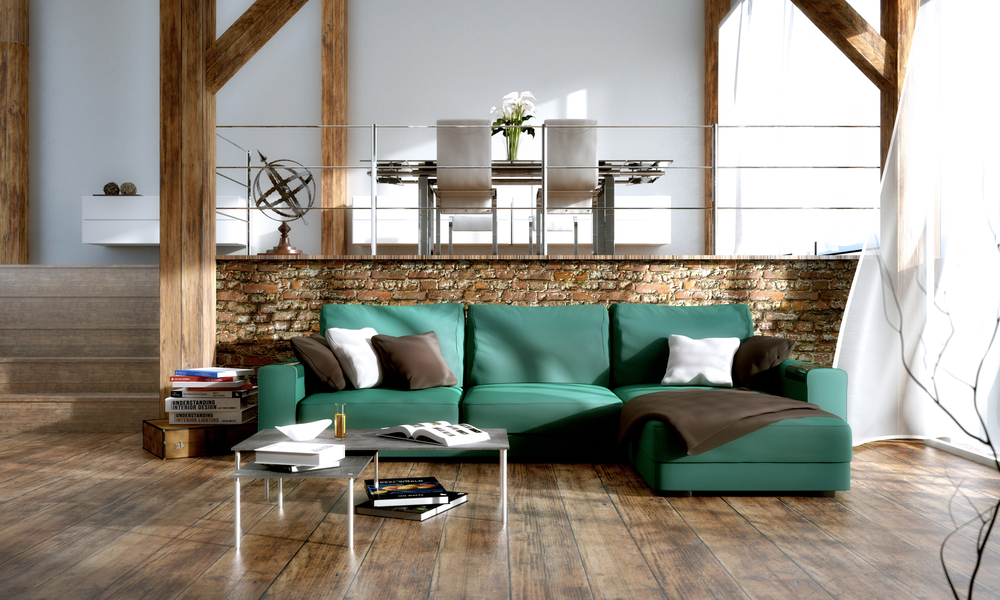 5 Interior Trends To Transform Your Home in 2017
Last week saw the announcement of Pantone's colour of the year for 2017 which is green, a trend that we predicted way back in September with our blog post regarding the Green Generation, read it here.
With 2017 just around the corner, we have predicted a trends forecast that will see you right through the New Year. Whether you're wanting to kit out your kitchen, bring stylish new year fashion to your bedroom or liven up your living room, we have the predictions that are sure to transform your home.
Our great advice can both help your home to stay on trend and aid you in giving your office a 2017 inspired face lift.
Terracotta Takeover
The go-to tiles for 2017 will be made of rustic Italian materials such as terracotta, reminiscent of the earthy 90's trend. Bring a taste of the Mediterranean to your home in the New Year by tiling your bathroom, kitchen or hallway with terracotta tiles, complementing them with rustic tones of muted saffron, Satsuma and cinnamon and accessorising with African prints, woven fabrics and bamboo vases. To accentuate the terracotta tones and bring additional earthy qualities to your interiors add the Aliwood Cedar Venetian Blind to your room.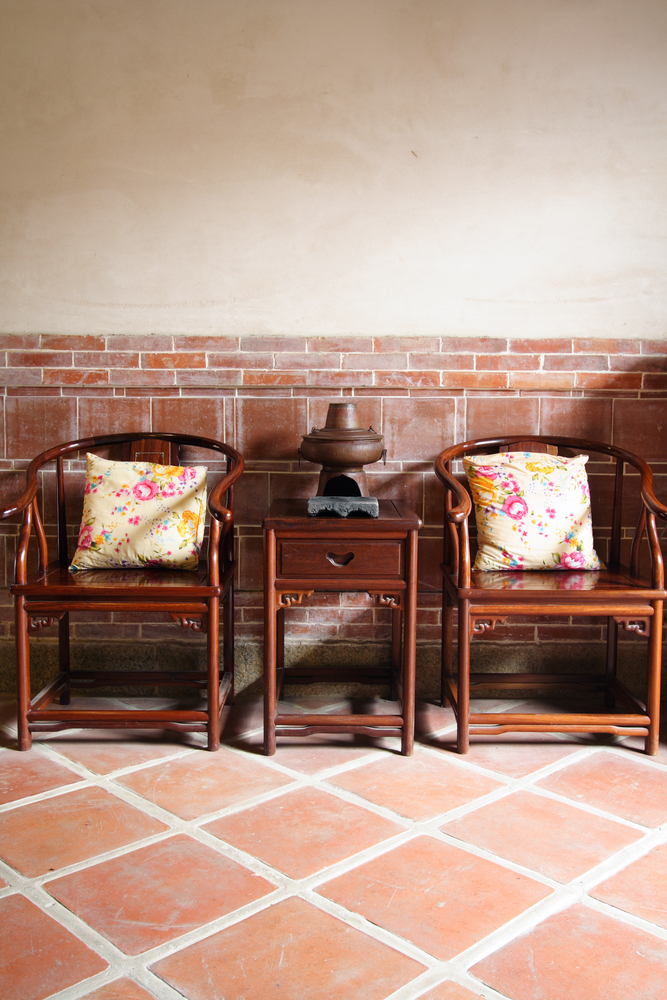 Wood in the Home
Exposed wood in the home has been a long standing tradition and is not new to interior design – exposed beams and supports really add character to any home. If you aren't lucky to have any of these features in your home however, there are ways to recreate this chic and stylish trend. One of which is adding a stylish wooden blind such as the Aliwood Birch Venetian Blind to your window dressing, which will ensure its setting is taken aback to its earthy roots. Complement this with tones of khaki, burnt sienna and oak to bring your home back to nature.
The Colour of the Year
2016 saw the rise to prominence of dusty pinks and pastel blues due to their validation as Pantone's colour palette of the year. 2017 will see the rise of the colour green, refreshing and revitalising, evergreen symbolising everlasting life and new beginnings. Green is the colour of life, richness and prosperity, so whichever shade you go for, be it mossy green, olive, khaki or forest green, you will remain top of the league table in 2017. Why not create a feature wall using the colour of the year? Or if this is too adventurous for you, introduce green into your interiors using soft furnishings and accessories.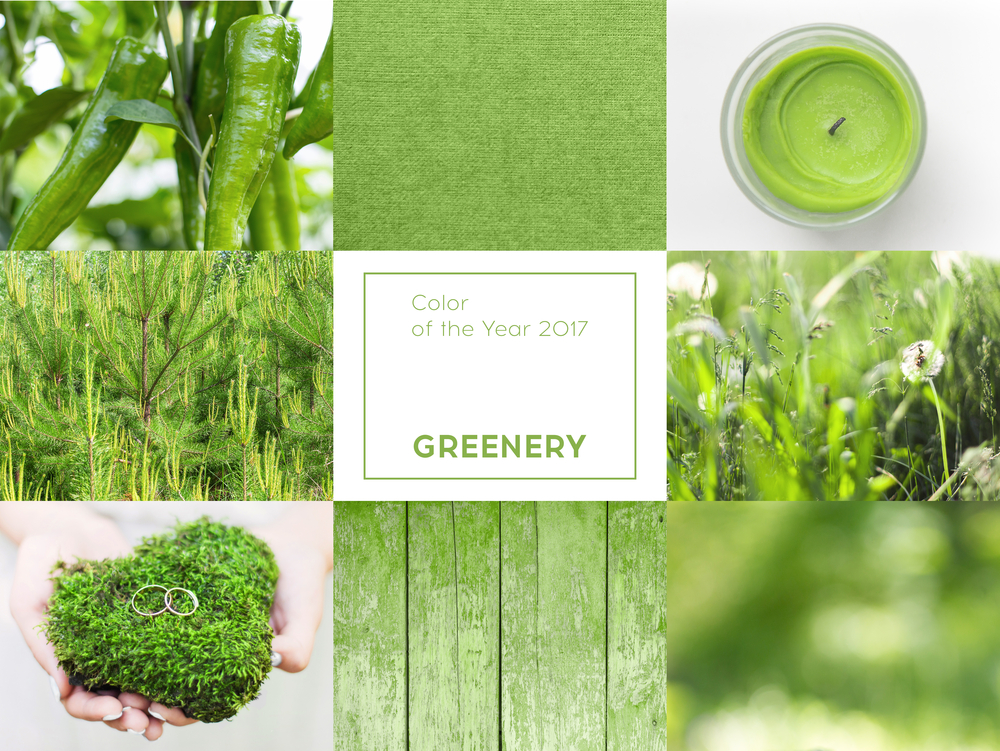 Jewel Tones
As mentioned above, dusky pink and pastel blue were the King and Queen of 2016, however, there is a revolution plotting – they are soon to be overthrown by the rich, indulgent tones of amethyst and emerald green. From artwork to furniture to wall paper, these vibrant hues will be popping up everywhere and will add regal decadence to your home.
Plants
Plants are a great way of adhering to the green theme described above. Kimberley Duran from the Swoonworthy blog has noted that there will be a continuation of the return to nature trend that we observed throughout 2016. Plants provide a focal point to any room previously life-less, and allow you to create a healthy and happy inside space. Cacti are a great option for the otherwise-engaged plant lover, as they provide relatively little maintenance and upkeep.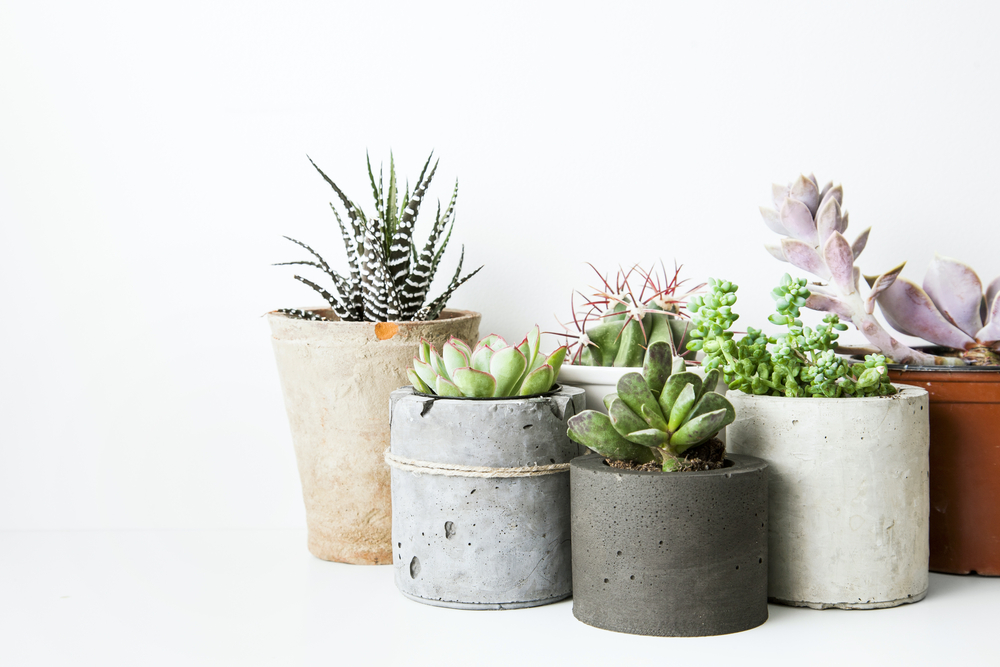 So there we have it, our top interiors trend predictions for 2017. Most interiors designers seem to be coherent on these themes, but another theme that they abide by is that you should stick to what you love; don't simply indulge in a trend because it's fashionable. So long as you love your home and are passionate about the pieces within it, this will show through!
If you are redecorating to abide by the above trend forecasts and are requiring a set of new blinds for your interiors, do not hesitate to contact us. We have an array of beautiful blinds to complement all of the themes above! Fill out the contact us form on the site or call 0800 6127 685 today.