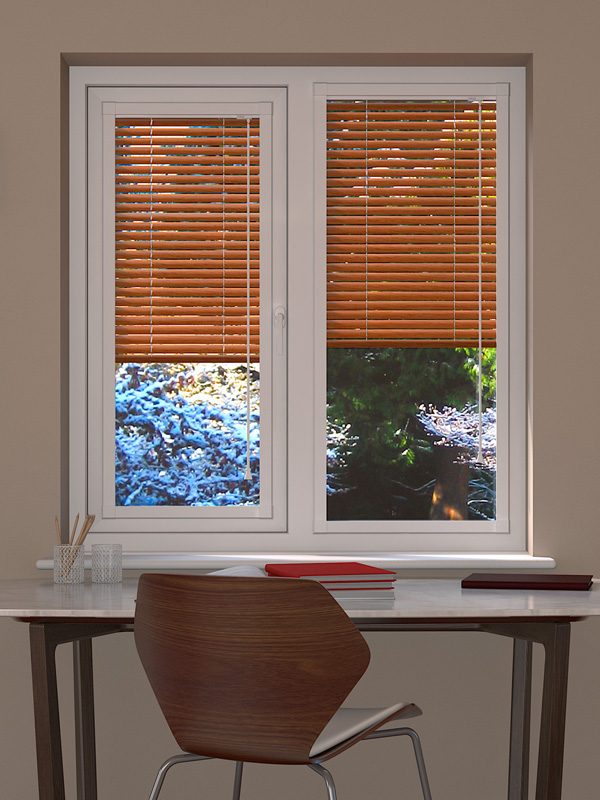 Home Office Blinds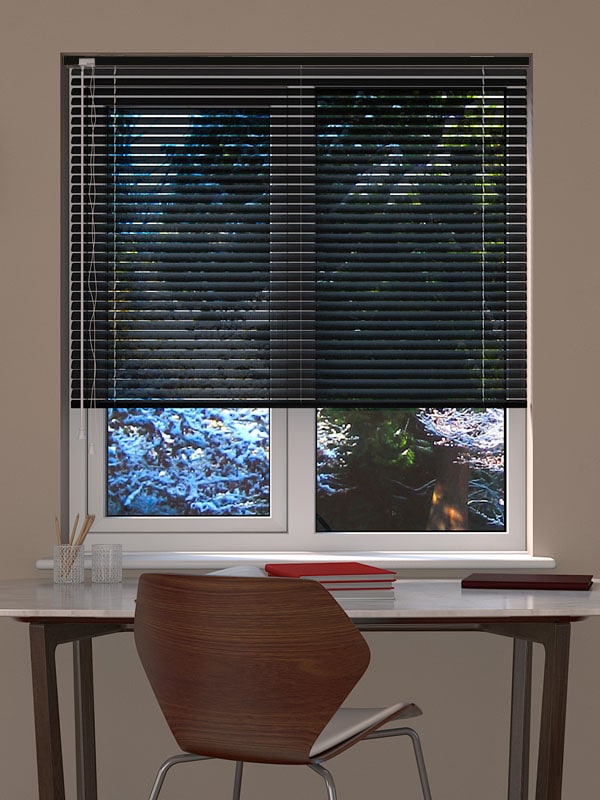 As more and more people begin to work from home, many homeowners have started to realise the importance of establishing a home office that best suits their needs. Despite the lack of space and the lack of the amenities of an office, you are still able to create a functional work zone that allows for optimum concentration, motivation, and productivity. It is essential to take into account your window blind, which will control sunlight, prevent screen glare, provide privacy and reduce noise, thus making it possible for you to be as productive and comfortable as possible. Whether it'd be for your work office or for your home office, you can get the best blinds at an exceptional price for every type of office by reading our recommendations.
Why Choose Blinds Instead Of Curtains?
The benefit of blinds is that they do not retain moisture, making them a better choice than curtains. These blinds allow you to keep the room somewhat private while still allowing in light and are not as bulky as curtains. Also, they're a lot easier to maintain and tend to last longer than your traditional everyday curtains. Not only are blinds more durable, but they can be used almost anywhere within your home. Plus, they are far more appealing than your normal, everyday curtains.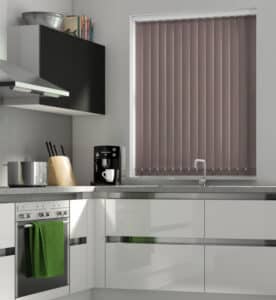 Different Types Of Home Office Window Blinds
Office Vertical Blinds
In the end, it all depends on your style of living. Are you a lover of everything bright? If so, then our huge variety of vertical blinds may be the best option for you. These blinds come in many different shades and colours, so you're guaranteed to find a set that best suits you. On the other hand, for those who wish to work in a darker atmosphere with only a hint of light entering the room, then these blinds can also be the perfect solution, as they are able to provide you with a subtle amount of sunlight and privacy for a better working environment. They're quite easy to manage, as they can be controlled with a wand control which allows you to alter the amount of sunlight that enters. Blackout vertical blinds are very common in work offices.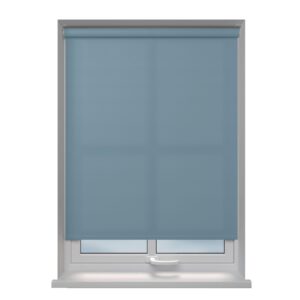 Office Roller Blinds
With their sleek, simple design, our roller blinds will look stunning on your office windows. Depending on the material, these blinds allow you to completely block out direct sunlight. Blackout roller blinds are one of our best sellers for both and all types of offices. But if you wish to bring colour and texture to your working environment, then not to worry, we have a variety of coloured and patterned roller blinds to choose from.They're quite different compared to other blinds, as they have a pulling control system which allows you to have them partially up or down, meaning that you are in full control of how much light enters the room.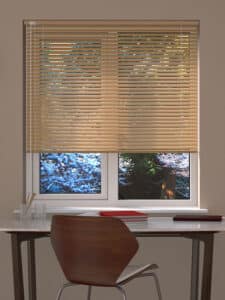 Venetian Blinds
Last but not least, we can't forget about our wonderful venetian blinds. With their tilting slats, these blinds provide a lot of light control, making them excellent for office windows. They're reasonably priced, hardy, and can be wiped clean easily when they get dirty. Our wooden venetian blinds can give a bamboo feel to your working space, whereas our aluminium blinds will bring a more contemporary look. Perfect fit venetian blinds are another one of our best sellers, as they look far more attractive than curtains and can be perfectly measured and designed to fit your window. With so many shades, colours and materials to choose from at exceptionally low prices, our venetian blinds are the best choice for your office. From metallic, wood-effect, to perforated venetian blinds, we have it all.
At Blinds Direct Online, all of our blinds are very easy to install and can be perfectly measured to the size of your home or work office windows. We offer great styling tips for your home office windows, including for those who do work in a much bigger working environment, so you can feel comfortable in your new working space with our beautiful blinds, all high-quality and made to measure. Browse our extensive range of our modern home office blinds today.