How to clean your blinds
Cleaning blinds can be just another chore that many of us don't get round to on a regular basis. Many people are also nervous about cleaning blinds in case they're ruined in the process but, cleaning them regularly can keep them in tip-top condition throughout their lifetime and prevent you from having to replace them.
If you're looking for the best way to clean blinds and keep them looking as good as new, we have compiled guides and advice for cleaning your Venetian, roller and vertical blinds to keep them in amazing condition.
How to Clean Roller Blinds
Roller blinds are an extremely practical choice for your home and can be rolled out of the way in high usage areas to prevent damage but provide practical use once the house has calmed down. All of our roller blinds at Blinds Direct Online are made with a wipe-clean, water and stain-resistant material, making cleaning quick and easy whilst ensuring that your blinds are durable and long-lasting.
Just like curtains and any other type of window treatment, roller blinds can gather dust and dirt over time. However, unlike curtains, blinds are much easier to clean. Cleaning your roller blinds will especially be important for your children's room blinds or the living room blinds.
Before you start any cleaning, make sure you know exactly what your blinds are made of and, therefore, which cleaning solutions are going to be most suitable. Some blinds can be completely washed whilst others require spot cleaning to prevent damage.
If you clean your roller blinds regularly, all you'll need to do is roll the blind down fully and wipe downwards from top to bottom using a clean, dry or damp cloth. Dusting your blinds regularly can help to prevent the build-up of dust and marks from the dirt. This also means that you can clean the blind without having to remove it from the wall.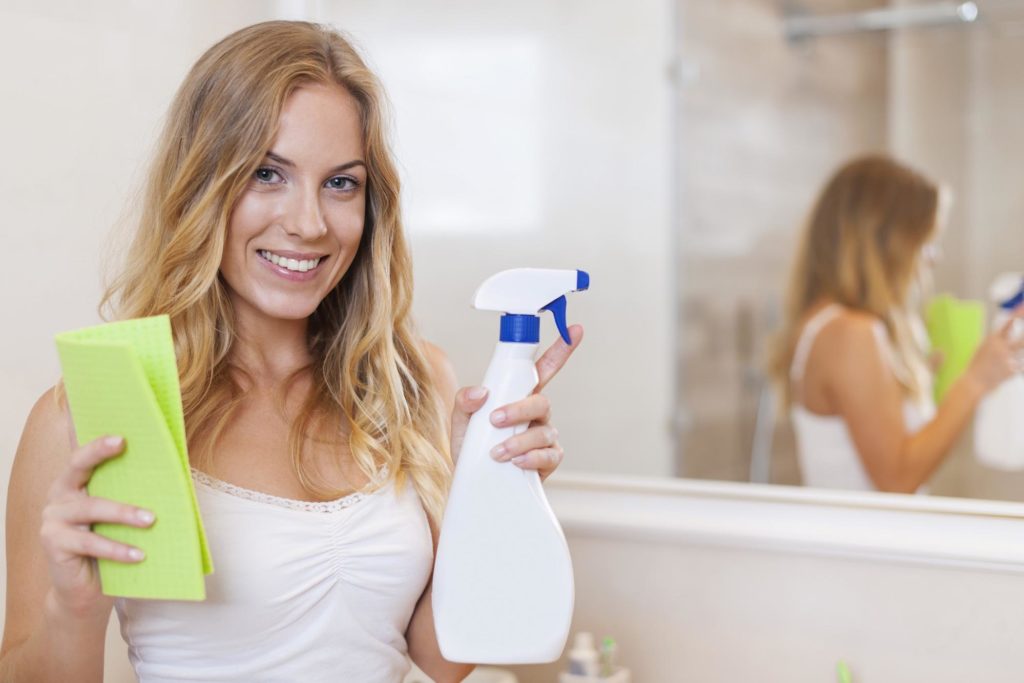 How to Remove Stubborn Stains
At times, blinds can become stained and so require something more thorough than a simple wipe down. If you can't remove a stain with water, you can use a fabric stain removal product. Follow the instructions for the product. Although this will be effective at cleaning your blinds, it's important to bear in mind that once it's been cleaned, the treated area of the blind could look significantly lighter than the rest of the blind. This means it is crucial to check the product's and your blind's suitability before cleaning.
Occasionally, your blinds may need a deep clean. To do this, you can either place the blind in the bath or a bucket with mild cleaning detergent and soak it for a few hours and leave it to dry thoroughly before hanging it back up at the window.
If the winding mechanism on your blind becomes stiff or noisy, it may need to be lubricated. You can find a wide range of products in your local shops to quickly spray on the mechanism. Ensure you do not spray the material of the blind to avoid stains or greasy marks.
How to Clean Venetian Blinds
Many people can often be inclined to look for alternatives to Venetian blinds because they're notorious for being difficult to clean; even more so with bay windows! With more horizontal surface area than other blinds, it can be easier for Venetian blinds to gather more dust and require more regular cleaning.
On the other hand, Venetian blinds are extremely practical and durable with the perfect control over light flooding into the room. Regular cleaning will keep your blind looking its best and save you time further down the line. Light cleaning your Venetian blinds is extremely simple and easy to do.
To maintain your blinds and keep them looking fresh, we recommend a light clean as regularly as possible. Doing this will mean that you will not have to deep clean them as regularly. The simplest way to clean Venetian blinds is to dust the slats with a feather or fluffy dusty. To make sure you remove all of the dust and dirt, you should dust each individual slat with a dry or damp cloth. You can also get hold of specific Venetian blind cleaner at many retailers too.
Before you start, check the blind for sticky stains and remove them using a mild detergent or cleaning spray and then dry the blind. Move the blinds into the closed position and clean each slat, starting from the middle and wiping outwards. Once you've done this, close the blinds on the opposite side and repeat.
To make life easier, you can use a vacuum cleaner with an upholstery attachment. Without the attachment, you risk scratching or damaging the blind. Double check how powerful your hoover is because the suction can pull the slats out of shape.
Guide to Deep Clean Your Venetian Blinds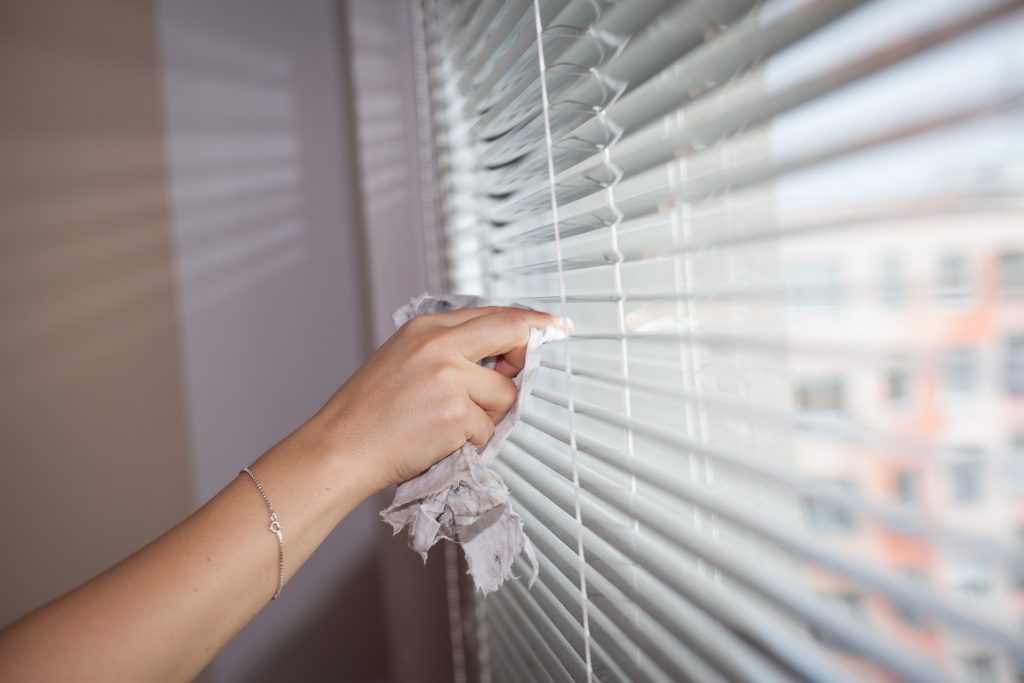 Occasionally, your Venetian blinds will require a deep clean especially if it's placed in an area prone to staining, such as the kitchen blinds or door blinds. Here's a guide to deep cleaning your Venetian blinds both inside and outside.
Outside
In order to prevent your blind from becoming scratched or damaged, lay a groundsheet or blackout down. Carefully remove your blind from the window and lay it down over your prepared area. Fill a bucket with warm water and a mild detergent, and use a soft brush or nonabrasive sponge to gently clean each slat. Rinse the blind with cold water – for more stubborn stains, you may need to repeat the process.
Once you're happy that the blind is clean, you will need to hang it out to dry in order to prevent the build-up of mould. You can always use a hairdryer on a low setting to help speed up the process. If you have a garden fence, you could hang the blind up but make sure it's secure so it doesn't fall off and get damaged.
Indoors
If you don't have any outside space, you can clean Venetian blinds in the bath. Make sure you put something down in the bath to prevent your blinds from scratching. Fill the bath with warm water to cover the blind and then add a detergent. Again, clean each slat and, for heavy staining, leave the blind for a few hours or even overnight if required. Rinse the blind with cold water and then hang it over the shower rail to dry.
How to Clean Vertical Blinds
Vertical blinds traditionally need very little maintenance to remain smart and stylish. The vertical slats hang down, preventing them from gathering dust and dirt in the same way as a Venetian blind. The material of our range of vertical blinds is wipe-clean so you should be able to remove most stains with a damp cloth.
For more stubborn stains, try treating the area with a fabric stain remover. Simply clean the dirty area with the stain remover and a clean cloth. Be aware that this might lead to a patch on your blinds that is cleaner than the rest!
If you want to give your vertical blinds a deeper clean, you can remove them from the headrail and, in a similar way to your Venetian blinds, you can wash them indoors in your bath or in a container of warm water outside. The slats will then need to be left to dry before being hung back up in your home.
So, if you're wondering how to clean blinds, we hope our quick guide helps. At Blinds Direct Online, all of our blinds are made from long-lasting, easy to clean and durable materials to help make cleaning as easy as possible for you. Blinds are important for style but they also have to be durable in a busy home too!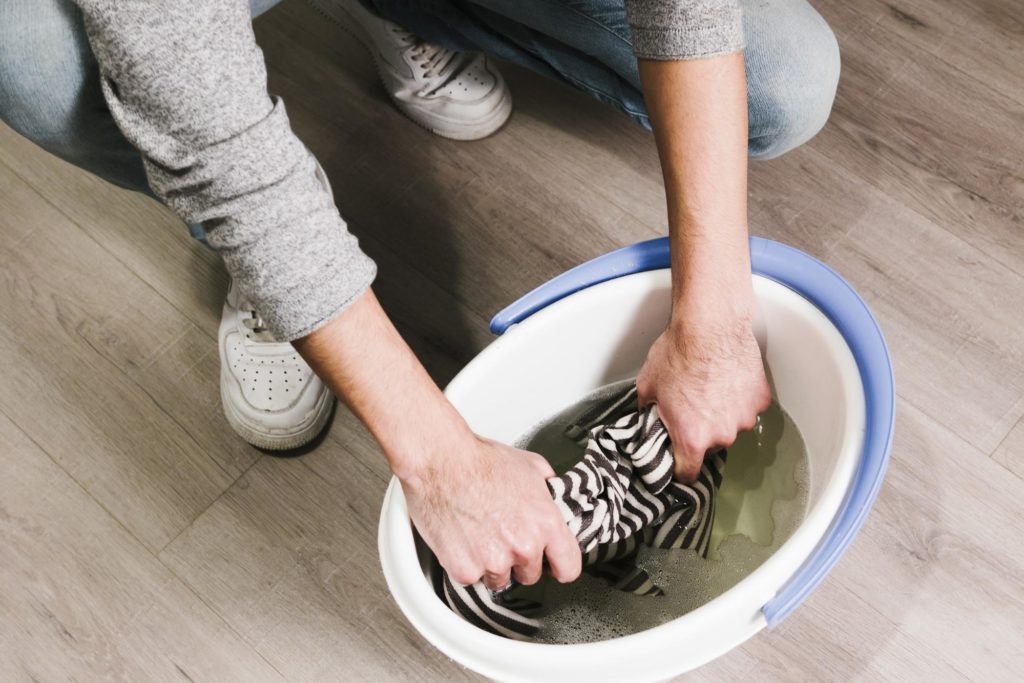 How often should I clean blinds?
You should clean your blinds as often as they need.
How to clean mould off blinds?
To clean mould from your blinds, use a baby wipe or a wet sponge with fairy liquid or a cleaning product that isn't too harsh as this could damage the blind.
How to clean Venetian blinds without taking them down?
To clean your Venetians blinds, use a damp cloth so you are able to in between the slats.
How do you remove mould and mildew from vertical blinds?
To clean mould from your blinds, use a baby wipe or a wet sponge with some fairy liquid or something similar that isn't harsh.
How to clean vertical fabric blinds?
Clean your vertical blinds with baby wipes or a wet sponge with fairy liquid.