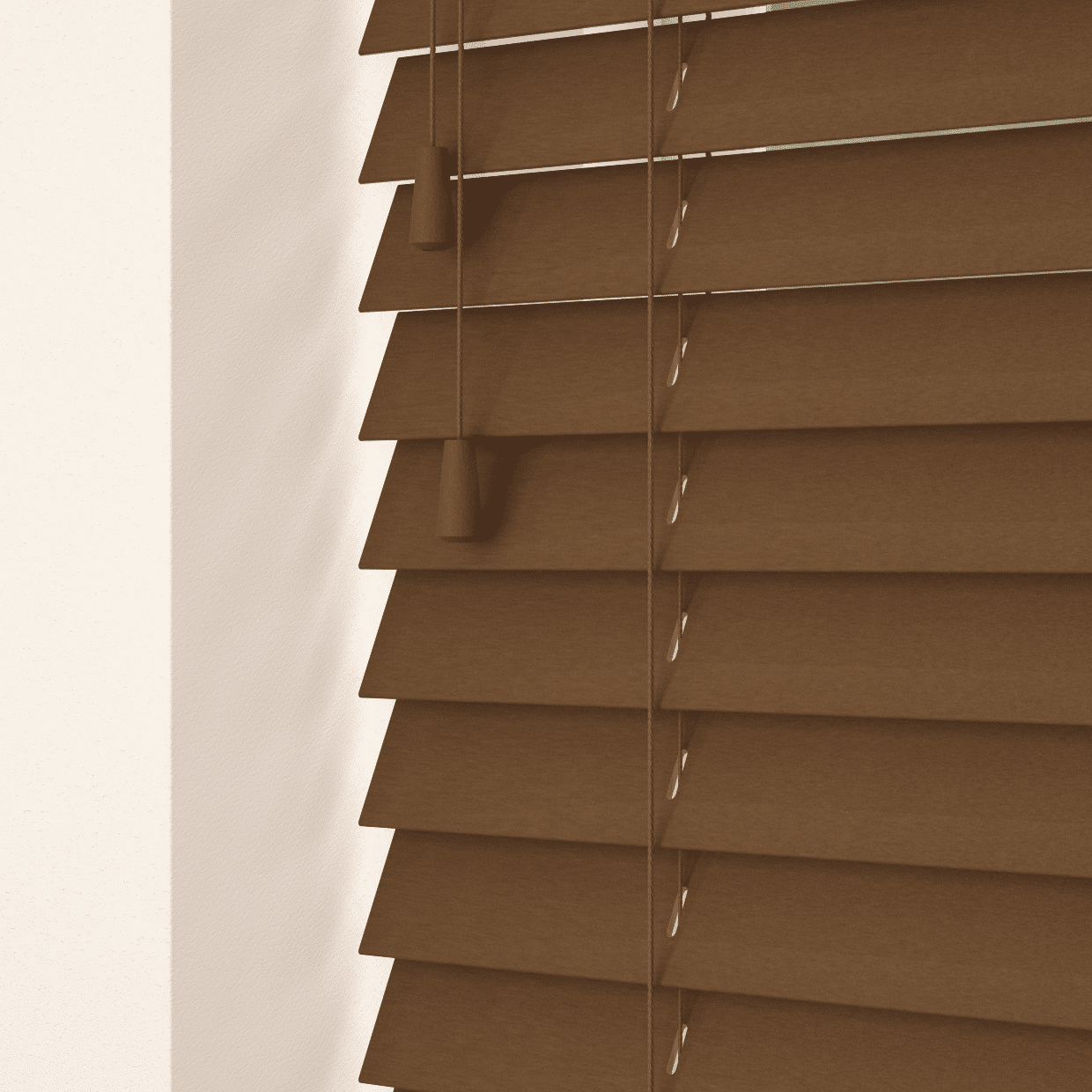 Modern Blinds: The Best Modern Blinds For Summer 2022
As springtime is coming to an end, it's starting to feel more and more like summer each day. At Blinds Direct Online, we have a huge variety of modern blinds, which come in many different shades, patterns, styles and materials. When it comes to shopping for blinds for your home, there are many factors you must take into consideration. For instance, which style best suits your home decor?
All of our blinds are made to measure, meaning that your order will be perfectly crafted to your specifications. For more information, feel free to contact us.
Here are some of our best selling summer-themed blinds that perfectly match your way of living by adding comfort to your home.
Modern Blinds for Windows
Modern Venetian Blinds
Our stylish, modern Venetian Blinds are by far one of our best selling blinds we have to offer. Venetian blinds allow you to control the amount of sunlight entering the room, with horizontal slats that can be pivoted to control how much sunlight passes through, allowing you to feel that comforting, summery vibe. Depending on the material, Venetian blinds also carry many benefits. For example, Wooden Venetian Blinds perform well in bathrooms, as they do not crack or warp up due to moisture. Nevertheless, many homeowners apply these window dressers to their bedrooms and living rooms, giving the room an authentic feel.
Why not check out our collection of Venetian Blinds Perfect Fit, perfectly designed to fit uPVC windows. The blinds attach to the window itself instead of being attached to the frame like traditional blinds.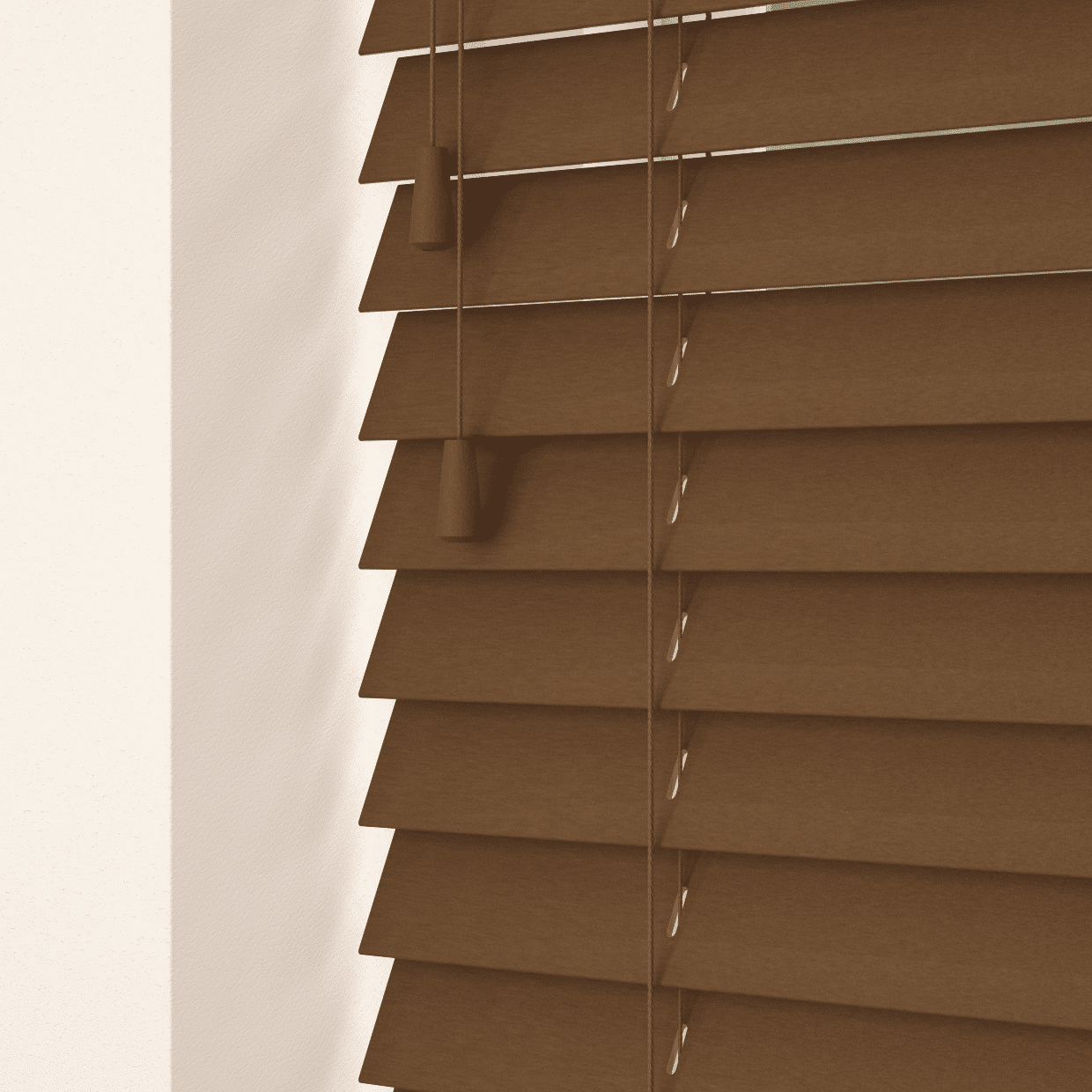 Made from real basswood combined with colour-matched cords and wooden tassels, to complete the high-end look. Excellent choice for any room within the house, can perform well in bathrooms and give our living room a unique or bamboo-style look.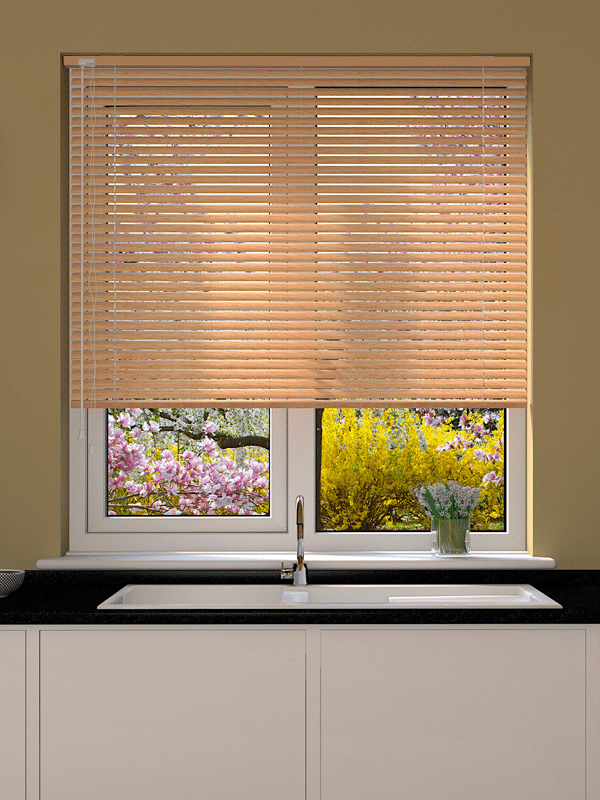 Made from hard-wearing aluminium, this shade will bring a light and airy quality to your bathroom or kitchen decor. Available in different shades and colours.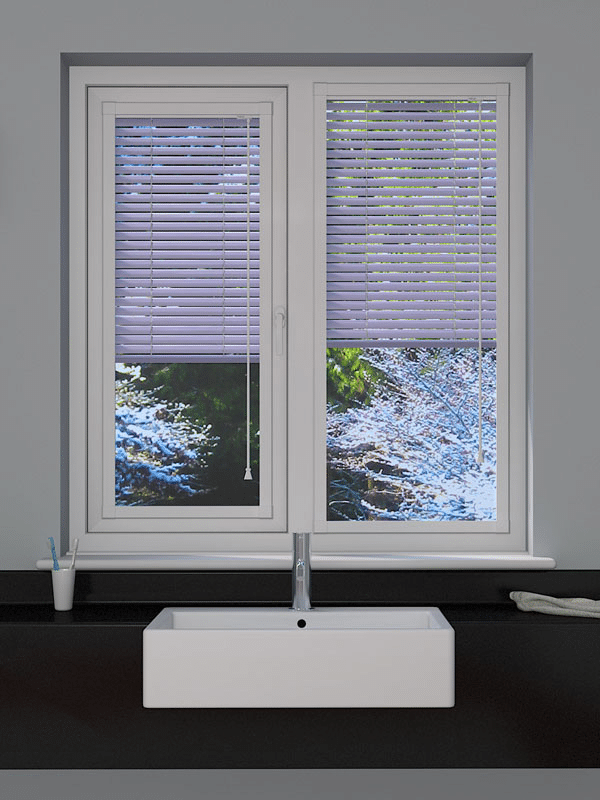 Designed to fit your window panel perfectly, this expertly manufactured venetian blind features long-lasting aluminium slats and co-ordinated fixings.
Modern Roller Blinds
Roller Blinds are the easiest way to control the light level in any room in your house. Our fire-resistant, child-safe roller blinds from our UK manufacturers come with a universal bracket for either top or bottom installation. Perfect for bay windows.
Utilising the most up-to-date technology, we use anti-pollen and anti-coronavirus fabrics on our unique blinds, making them perfect for windows in bedrooms, dining rooms and living rooms. They are also water resistant, making them ideal for bathrooms and kitchens.
Blackout roller blinds
There are two types of roller blinds we offer on our website; Standard (Dimout) Roller Blinds and Blackout Roller Blinds. Blackout roller blinds were designed to stop sunlight from entering a room, whereas dimout roller blinds are typically produced from thinner material, only allowing a small percentage of sunlight to enter the room, adding subtle warmth and texture to your home. For more information on roller blinds, click here.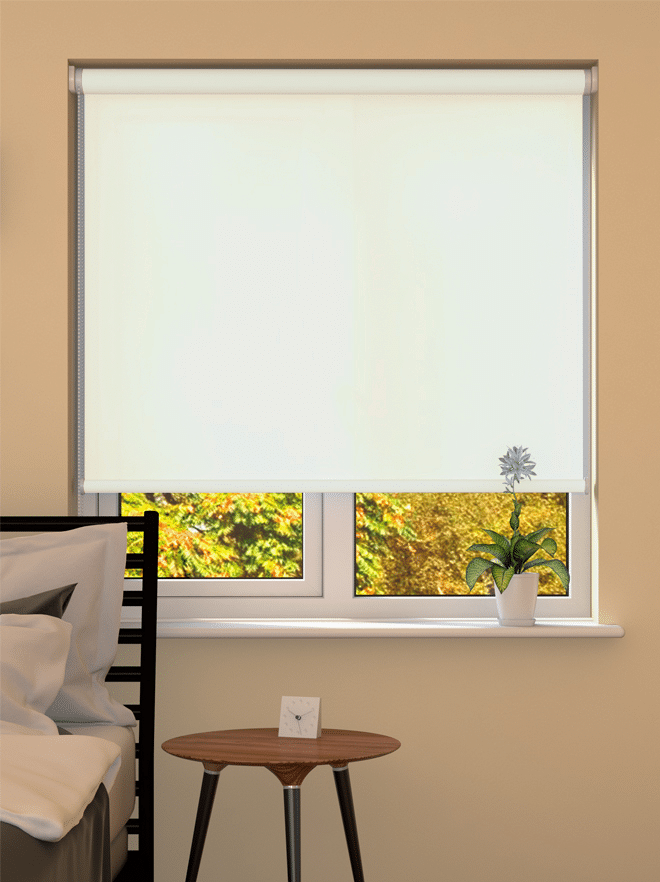 These stylish roller blinds have been designed to filter light as opposed to blocking it out, making it ideal for any room in your home.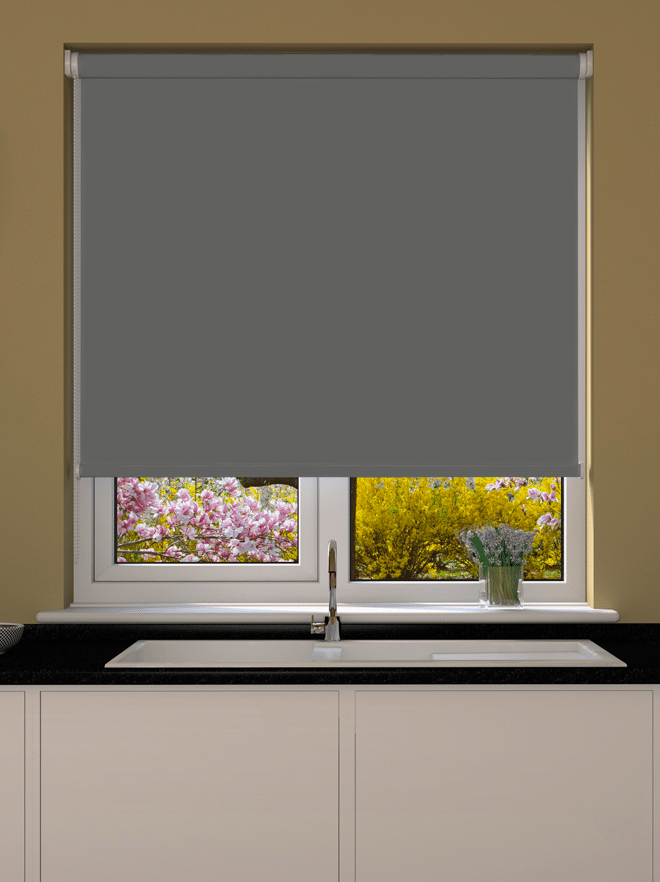 Featuring a blackout design that blocks light out, it is suitable for pretty much any room in your home. Plus, with an anti-moisture coating, it is perfect for bathrooms & kitchens.
Modern Vertical Blinds
Vertical Blinds provide a comforting, summery-look by adding warmth and tonality to your lovely home. Similar to curtains, these blinds open and close by sliding sideways on a pulling system, giving you smooth control over the amount of sunlight entering the room, You can choose between our face or top-fix brackets with regards to our vertical blinds, all produced at a high-standard for complete customer satisfaction. With so many shades and colours to choose from, there is a perfect match for your home. We also sell vertical blinds that are fire-retardant, perfectly suitable for mainly kitchens and bathrooms.
Blackout Vertical Blinds
If you have a bright room, blackout vertical blinds will help you regulate how much light enters the room so that you feel comfortable. Maybe you work in an office, and prefer to work in a darker environment. These blinds are ideal for offices or home rooms excessive to light, as once closed allow zero percentage of light to enter the room.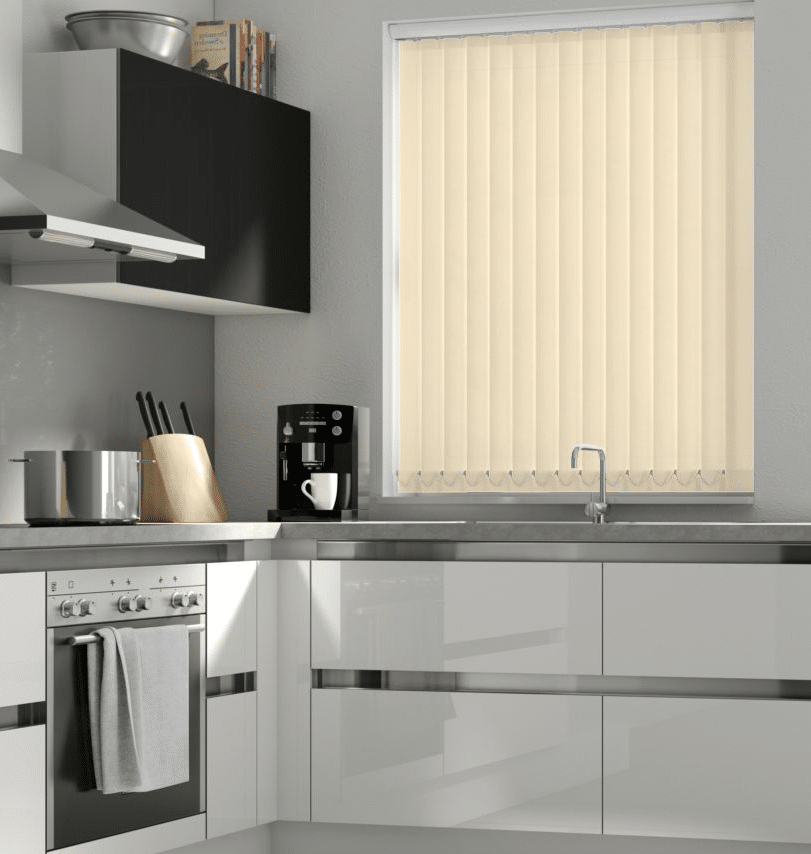 In a lighter colour, this blind is perfect for brightening up even the smallest room and will help you to feel bright and breezy!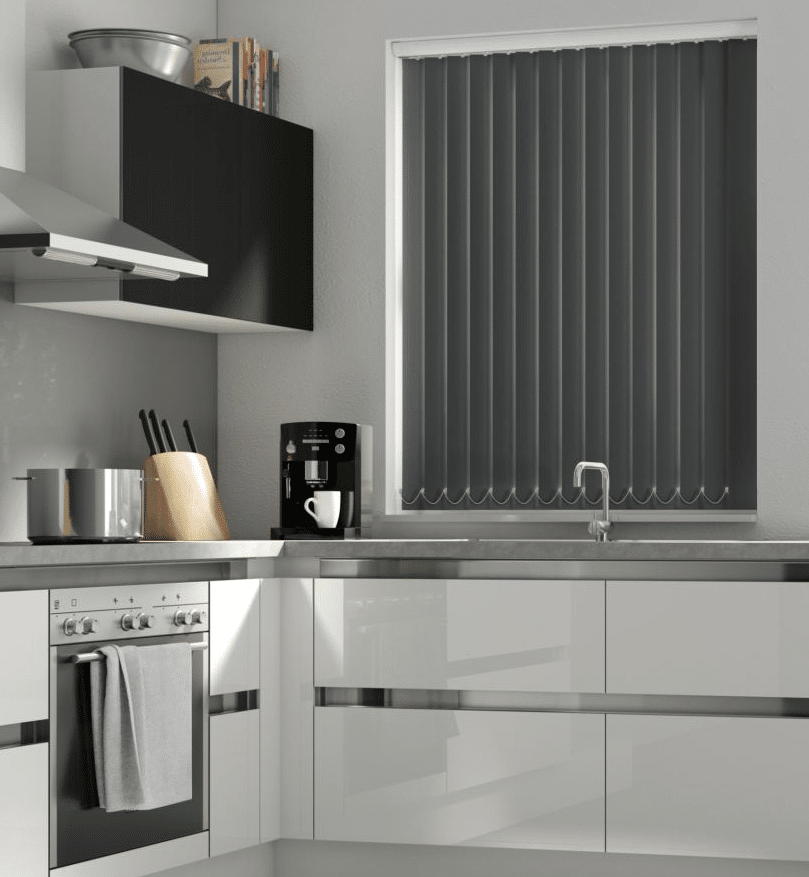 A simple and elegant style, our blinds will brighten up even the smallest space whilst still providing intimacy and complete darkness so that you can enjoy a restful night's sleep throughout the year.
Allusion Blinds
These modern, fashionable Allusion Blinds have been carefully crafted with a stunning combination of high-quality, sheer and opaque textured fabrics. These trendy sets of blinds come with rotating fabric vanes, allowing you to filter the light control comfortably and enjoy privacy. When closed, allusion blinds still provide a view of the outside world, as well as privacy and security for your home.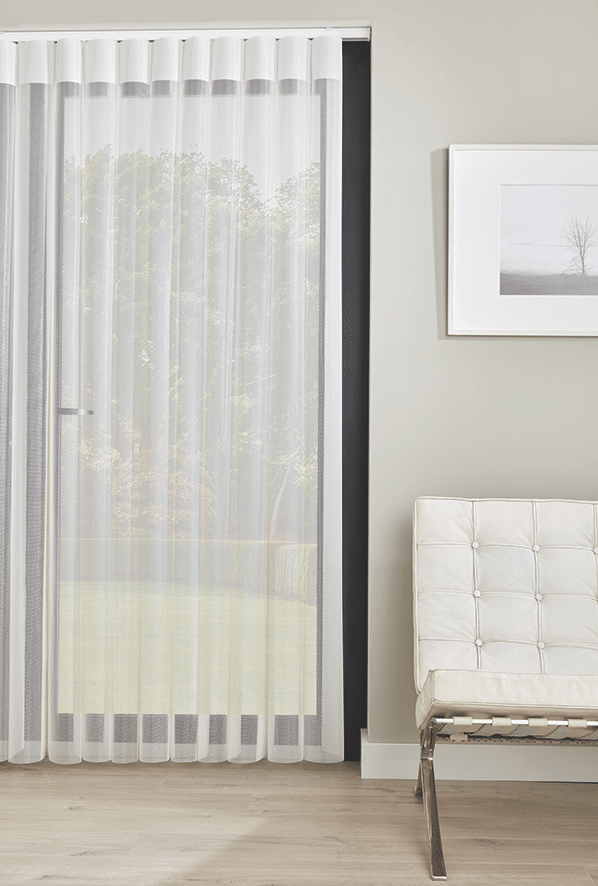 Not only do allusion blinds look stunning on larger windows, they are also the perfect match for bi-folding and patio doors.