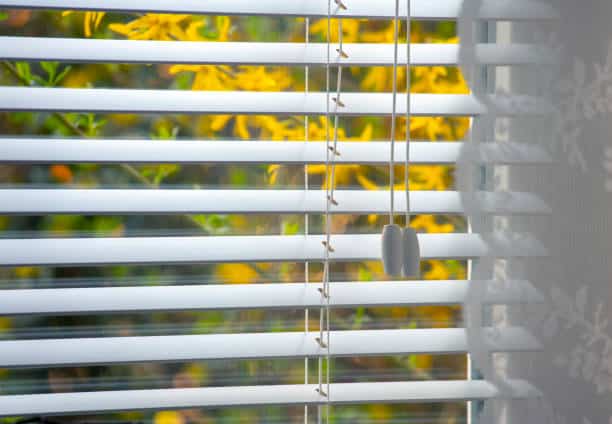 Privacy Blinds That Let Light In But Provide Privacy
If you wish to have natural sunlight coming through your window and keep the nosy neighbours away from peaking inside your home, privacy blinds that let light in are the perfect combination. There are many types of light filtering blinds suitable for your home, keep reading to find out which one fits your requirements. At Blinds Direct Online, we supply high-quality blinds that are tailored to your individual needs and preferences. Contact us for more information.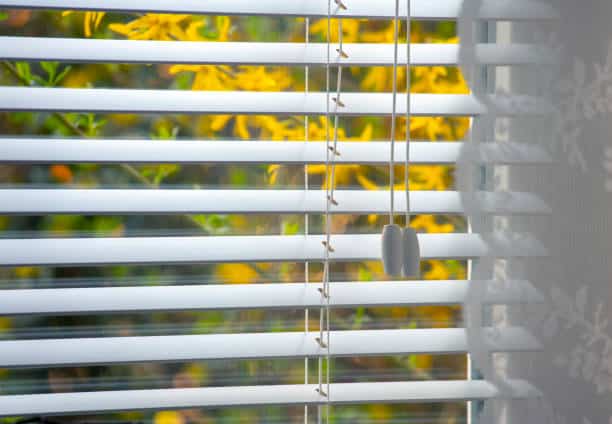 Privacy blinds That Let Light in:
Vertical Blinds
Vertical blinds have slats that can be tilted that offer privacy and let natural light into the room. The fabric is clipped to a sliding track and controlled with a chain. They are designed to allow as much light in as desired. They are versatile and cost-effective and come in a range of colours and patterns to suit all interiors. They are similar to Venetian blinds, as they provide the same functionality, the only difference is they are vertical.
Roman Blinds
Roman blinds are perfect for bedrooms and living rooms due to their luxurious feel. They are a great choice if your room tends to get chilly, thicker linings can be added to the blind to perverse heat. They are simple to operate, they have a side chain or string you can pull on which will draw the blind to the top of the window. They are great for privacy reasons also because they are fully lined and offer shading in the room which blocks out the light and therefore allows you to maintain privacy when closed.
Venetian Blinds
Venetian blinds are made of horizontal slats that have small holes for the cords to run through. The adjustable slats control how much light you want to be let in, and can block out the light completely, making it the perfect privacy and light solution. They can be made from plastic metal or wood depending on what look you are after. Get in touch with Blinds Direct Online and we can help you choose the best option for you and your home.
Sheer Roller blinds
Sheer roller blinds are great for those who want a touch of privacy without obstructing natural light. The blinds allow light in through the translucent fabric. This aids to soften the light, decreasing harsh glare in home offices for instance. If you desire more privacy, you can tilt your blinds. A great alternative to sheer roller blinds is sheer curtains. They offer privacy without blocking light. Both are great options to choose from, to maximise light entering your home, why not pair both to get the most out of your space and add more style.
Day and Night Blinds
Day and night are commonly referred to as twist blinds, which offer complete control of light and privacy. They combine both opaque and translucent materials to get the best features a blind can offer. Their flexible functionality is similar to a roller blind but has different layers of material that will allow for the perfect balance of privacy and light. Day and night blinds can be used to evade reflection whilst protecting from glare in the summer. During the colder months, day and night blinds offer insulation due to their double-layered fabric. Day and night blinds are the perfect addition to your home, whether that is in your bedroom, kitchen, living room or children's room. They are also a popular choice for patio doors and conservatories.
Blinds for Privacy at Night
Blackout Blinds are ideal if you want complete privacy as they block out any daylight and are entirely opaque. They are available in a wide variety of colours and styles from roman, roller and perfect fit blinds. They can be combined with sheer curtains or zebra blackout shades. They are elegant in appearance and a cost-effective option.
If you are looking for excellent quality blinds at affordable prices, Blinds Direct Online are the professionals to call. Please get in touch with us today and we can help you answer any questions you may have and guide you with which blinds are suitable for you and your home.