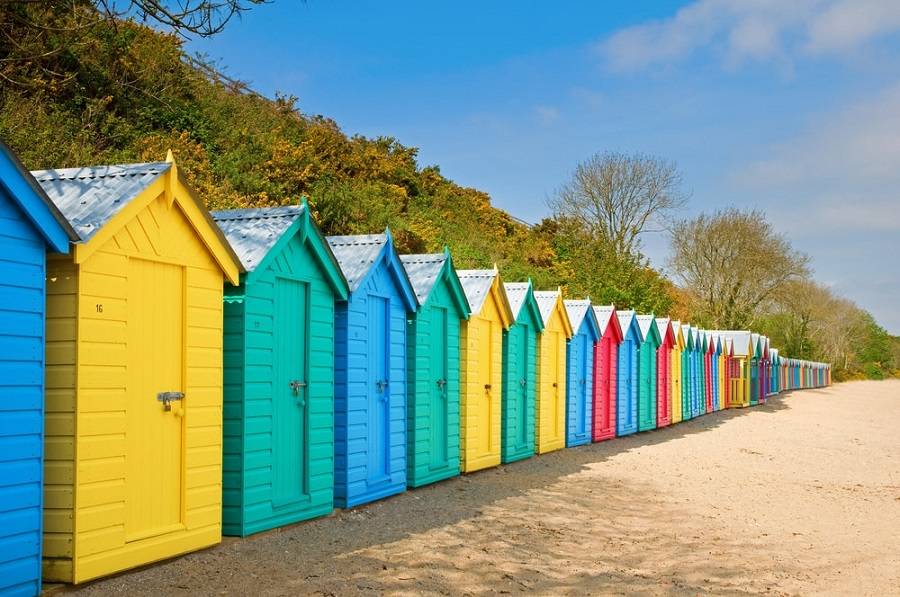 Whisper it quietly, but the great British summer time may actually have just arrived
With warmer weather forecasted to dominate these fair isles for at least the next few weeks, it's time for us to head out into the great outdoors, get the barbecue stoked up and enjoy ourselves (until the next low pressure system drifts in at least).
However, summertime can be a funny old time for us homeowners. We spend many months of the year yearning for just a few more rays, but when the sun does finally make a long overdue appearance, we're often not quite sure what to do with it!
Here are 5 of our best tips for making the most of natural light in your home:
Harness the power of the sun
With a government-backed scheme in which you can sell the energy you produce back to the grid, adding solar panels to your home is becoming an increasingly attractive option, particularly if you live in the south of the country where sunlight hours are greater, and have a south-facing roof.
According to moneysavingexpert.com, you could save around £300 per year on your typical energy bill, so this is certainly more of a long-term investment, where you won't expect to break even for at least 20 years.
Fed up with your mobile phone running out of battery when you're on the go? Did you know you can now buy solar chargers? They are perfect for outdoor activities such as camping, festivals and walking, but could also be used when you're out in the garden. Simply charge in direct sunlight and plug in when your phone is low on juice.
Use mirrors to enhance the feeling of light and space
It's one of the oldest tricks in the book when it comes to decorating your home, but it is certainly effective. Strategically placed mirrors help to create a much more open feel to any room in your home, by bouncing light around. Try placing a large mirror directly opposite your main window, and using smaller mirrors throughout the rest of your room.
Use blinds to filter light
Whilst curtains are used to simply shut out light, a set of good quality blinds will give you so many other options.
Take venetian blinds, for example. They are designed with a tilt mechanism, meaning you can angle the slats, thus avoiding the glare of direct sunlight. And, if the sunlight gets too much, simply close your blinds fully. If it's a grey day, or you simply want a nosey at the neighbours, you can raise the whole blind to reveal your full and unimpeded window frame.
Venetian blinds certainly aren't the only option. Vertical blinds are ideal for wider windows, whilst you can also purchase either light-filtering roller blinds or blackout roller blinds. The latter being perfect for bedrooms if early morning sunlight stops you from sleeping.
Keep obstructions to a minimum
On those rare days we get some lovely sunny weather, be careful you aren't blocking out sunlight unnecessarily. Make sure your window sills are clear of any chunky accessories, such as vases or picture frames.
In bathrooms, an old-fashioned and overly-chunky shower enclosure can really make your space feel small and cramped. Shower curtains can also have the same effect. So, why not invest in a more modern, frameless shower enclosure, or a clear screen for your bath? They will certainly  help to make your bathroom feel larger and more spacious.
Keep it white and bright
As we all know, dark colours and surfaces absorb light rather than reflect it, so it pays to keep your interiors covered in lighter shades. An overly dark colour scheme can feel oppressive, even when the sun comes streaming through the window, so stick with creams, beiges or even light greys if you want to "lighten up" a bit.
A fresh lick of white gloss emulsion can really do wonders to any walls that are looking a bit tired and jaded. If you want to run with the white theme throughout, why not invest in white venetian blinds to complement the look?
Sources:
https://www.moneysavingexpert.com/utilities/free-solar-panels
https://www.energysavingtrust.org.uk/renewable-energy/electricity/solar-panels
https://www.gov.uk/feed-in-tariffs/overview