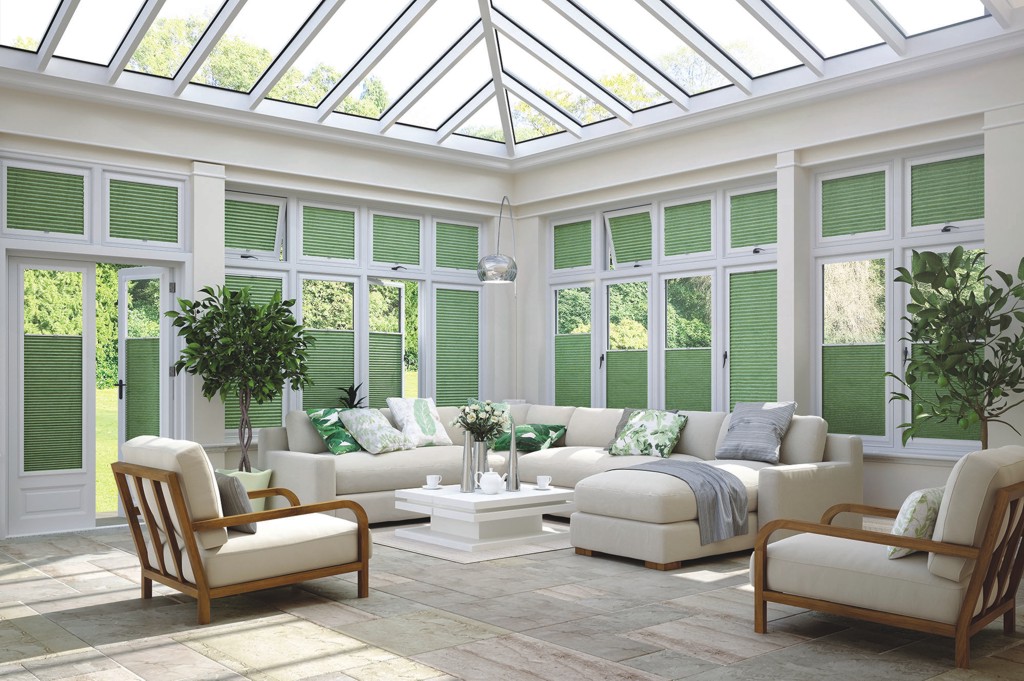 Find Your Perfect Fit Venetian Blind
Are you tired of big, billowing curtains that add fussiness to the finish of your window setting? Why not create a look that exudes chic and stylish minimalism with a perfect fit Venetian blind?
The perfect fit blinds designs clip straight into a uPVC window, sitting flush to the window frame. Perfect fit Venetian blinds are the ideal option for both the modern, fuss-free and minimalist home where every inch of space counts and the traditional, spacious country home alike. An extremely versatile product suitable for windows, doors and conservatories allowing for easy installation, great news for both the DIY novice and expert!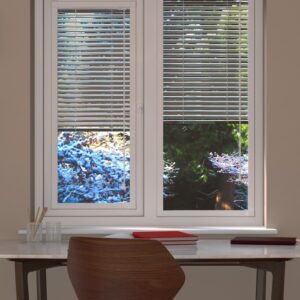 The benefits of perfect fit Venetian blinds.
1. Perfect fit Venetian blinds cover your window frame to its exact dimensions, allowing for maximum privacy.
2. The unobtrusive wand style tilt mechanism means there are no loose strings or cords ensuring they are 100% child safe.
3. Unlike with the use of curtains, your window sills are left completely clutter-free, maximising the space available for your personal trinkets and ornaments.
4. The perfect fit Venetian blinds are easily removed for cleaning.
5. The perfect fit Venetian blinds are thermal efficient because the frame fits flush against the uPVC window, helping to reduce heat build up during the summer months and also maintaining heat within the room during the winter months. In this way, the perfect fit Venetian blinds are also eco-friendly and help to keep your heating bills to a minimum, a win-win situation!
6. Perfect fit Venetian blind do not require drilling or screwing into your window frames and therefore ensure a quick and easy installation, perfect for DIY novices and experts alike.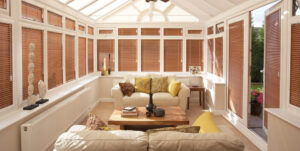 Conservatories.
The perfect fit blind design integrates fully into the window or door, making them a great option for conservatories where there is a lot of open window space. Perfect fit Venetian blinds make the ideal addition to your conservatory to allow for maximum light infiltration and also allow you to control the level of privacy within the room.
Measuring for your perfect fit Venetian blinds has never been easier. Simply follow the instructions on our Measure & Fit tab, you'll be surprised at how easy it is!
Currently the frames for the perfect fit Venetian blinds are only available in white, however, we stock an extensive selection of colours for the Venetian blind, ensuring there is a shade to complement the style and decor of any room. If you are interested in decking your window frame in perfect fit Venetian blinds, order your free sample or contact us today.