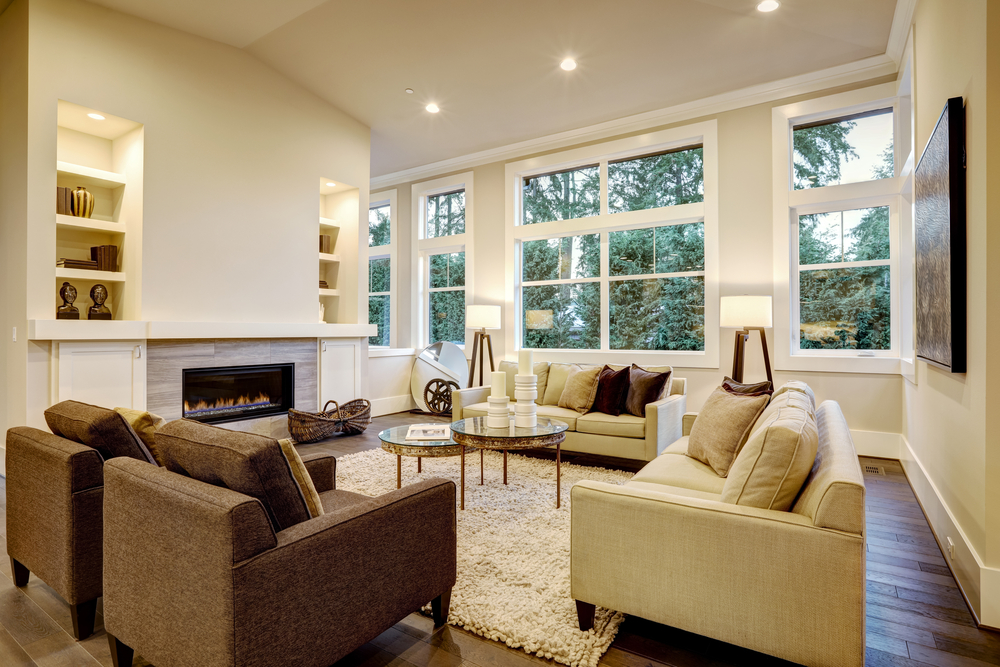 Top 5 Interior Design Mistakes and How to Avoid Them
Many of us put off interior design for as long as we can and spend time buying fabric and paint samples in order to find the perfect, matching colours. We don't want to make costly mistakes so we put the task off and keep the same beige decor we've always had because it feels safe and works well.
Interior design takes a keen and knowledgeable eye to see how colour, lighting, scale and placements work together to create the perfect room. However, interior design doesn't have to be a mammoth task, by following simple rules, anyone can become a keen interior designer. We've compiled a list of the top 5 common interior design mistakes and we're letting you know how to avoid them in your own home.
Ignoring measurements 
One of the most common mistakes people make when designing a room is completely ignoring the measurements of the space and buying furniture that's either too large or too small. You'd be surprised at the number of people who walk around a furniture store, see something they like and buy it straight away. When they get it home, they find that it's not as big or as small as they originally thought and it's just not fit for purpose.
Before purchasing ANY furniture, make sure you have the exact dimensions of your room. This will help you to see what will and won't work with the flow of your room. Think carefully about the layout of the room and the furniture you want to fill the space. If you're stuck for ideas, this might make shopping easier because it narrows down your range of choice.
Painting first
Before you start with any interior design, put the paintbrush down! Painting first and then looking for decor to match is a huge mistake. It's better to pick out fabrics and textiles such as rugs, blinds or curtains first because it's much easier to find fabrics, colours and styles that you love and find a paint to match. Gather samples of curtains, blinds and rugs and settle on a colour scheme, then you can start looking for a paint that will tie it all together.
At Blinds Direct Online, we know how important it is for you to choose the right colour schemes for your walls which is why we supply free samples of all of our fabrics for you to try at home before you buy.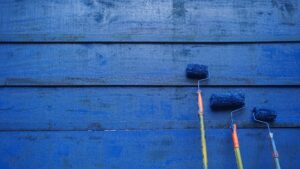 Not letting your personality shine through
Your home should always include a little bit of who you are by injecting your personality into your decor. Your home is a huge part of you and there's nothing worse than walking into a house that looks like a showroom. Include memories from any trips you've been on, family photographs and your hobbies or interests. You don't want to walk into your home and see beige everywhere or feel like it's not even your home! Bring in all of the elements that you love to make your home unique to you and to make it your own oasis that welcomes you home after a long day.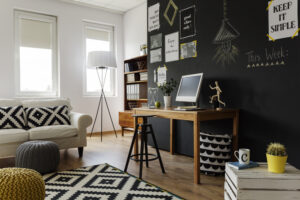 A lack of focal point
This is one of the most common interior design mistakes. Failing to provide a focal point in the room leaves it looking disorganised and haphazard. It leaves you with no focus in the room and suggests a lack of purpose.
For some rooms, the focal point is obvious. For example, in the Living Room it might be the television. In other rooms, it could be a fireplace, coffee table or painting. A focal point gives you something to point to or arrange the furniture around. Bear in mind that larger rooms can have multiple focal points.
Misplaced window treatments
If you have large windows or a lot of them, think about adding window treatments such as blinds or curtains to add privacy as well as texture and colour. When it comes to window treatments, functionality is probably going to come first. In the bedroom you might be looking to block out the sunlight to help you get a better night's sleep so blackout blinds would be the obvious choice. Once you've thought about this, then you can start to match them up to the decor you already have in place. Do you want the blinds or curtains to blend in or add a splash of colour to the room?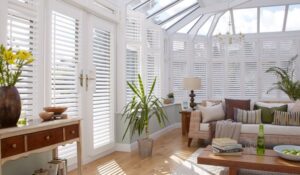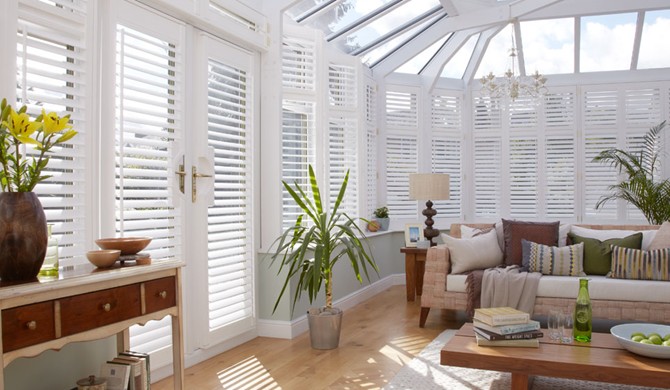 Make sure whatever you choose meets the intended purpose, is measured correctly and fits with your decor. There's nothing worse than curtains that are too long and clash with the paint colour. If you're looking for blinds to suit any interior design projects, have a look at our full range of products. We offer made-to-measure blinds to suit any home, room or window.