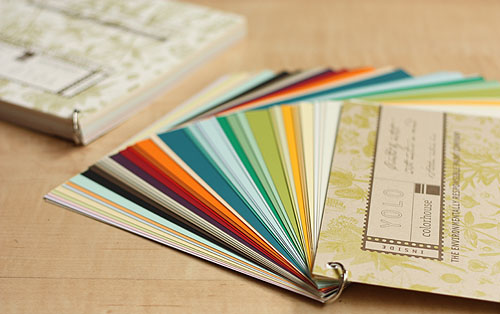 Top 7 Interior Design Styles Explained
Redecorating your home can be a massive task and one of the biggest decisions is which interior design style you're going to go for. You might prefer to mix styles but some people like to have their whole home in sync and stick to one style. Some people also like to restore their home to its former glory and make sure it's decorated in the style of the era during which it was built. In reality, most people blend various elements from a variety of styles to reflect their own personality and tastes. Here's an explanation of seven of the top interior design styles to give you inspiration and guidance for your own home and, of course, the blinds that would fit perfectly with each style!
Contemporary
Contemporary style is current, modern and constantly evolving. It's a modern and bright style which also features all of the latest gadgets and technology, this style looks great in any home and will stay on trend for years to come. The contemporary style is extremely fluid and is likely to change massively throughout the twenty-first century as what is considered to be contemporary now is likely to shift and change. If you use this style in your home, it can easily be updated and changed to suit current trends.
Today, contemporary interiors are similar to the minimalist trend with clean, uncluttered and light spaces. Furniture such as sofas and chairs have exposed legs in order to create a feeling of more space and metals and glass are popular materials as they reflect light and make small spaces seem larger and more bright and airy.
If you're going for a contemporary style, why not try our Matte White Venetian Blind? This blind will fit into your interior smoothly and help you to keep that contemporary style whilst still being functional and practical.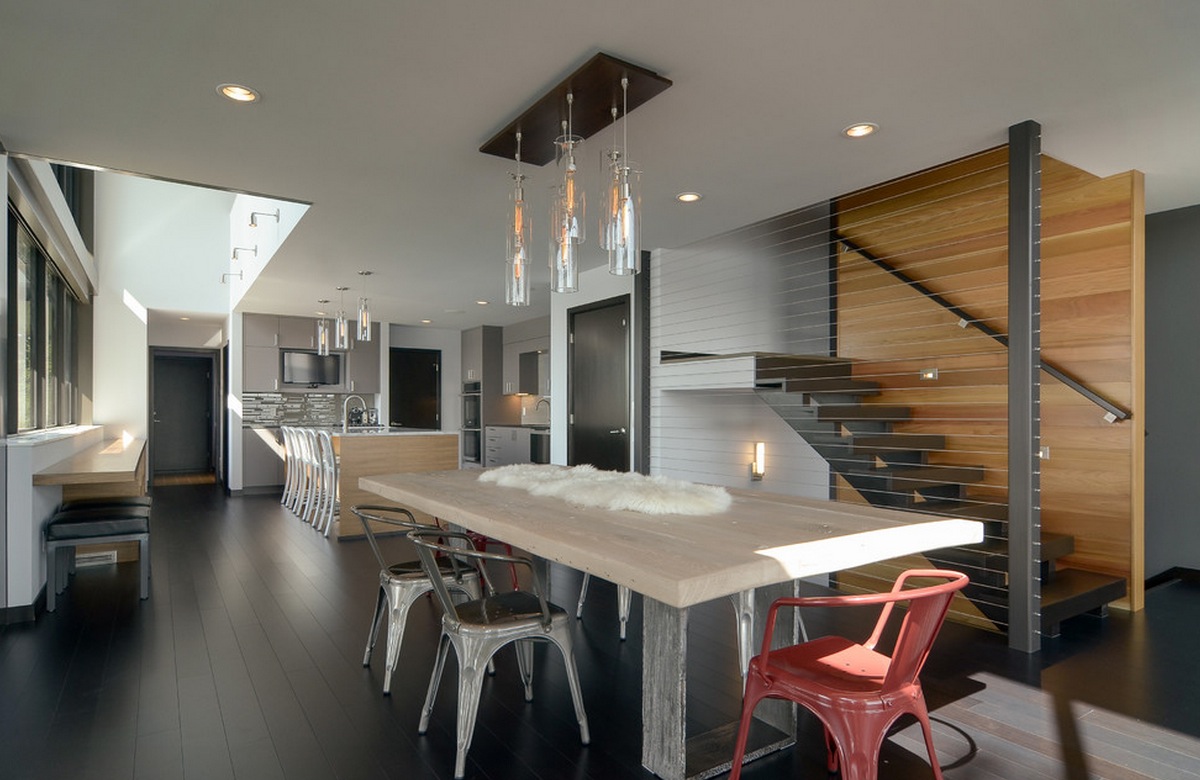 Minimalist
Less is definitely more with the minimalist style as a style that was originally influenced by the simplicity of Japanese design. Interiors are stripped down to their essential elements and it's the empty space that makes the design statement.
Clutter is kept to a minimum and walls and floors are painted in white or neutral colours. With minimal colours on the walls and floors, statement pieces of furniture are carefully chosen to add a splash of colour and the sparse decorations make large pieces of furniture such as chairs, sofas and tables really stand out. The idea is not to distract or detract from the room's simplicity with lots of furniture, decorations or soft furnishings.
To create a feature or complement furniture in a minimalist style, why not take a look at our Black Venetian Blind? If you want window treatments to blend into the background, try our White Roller Blind.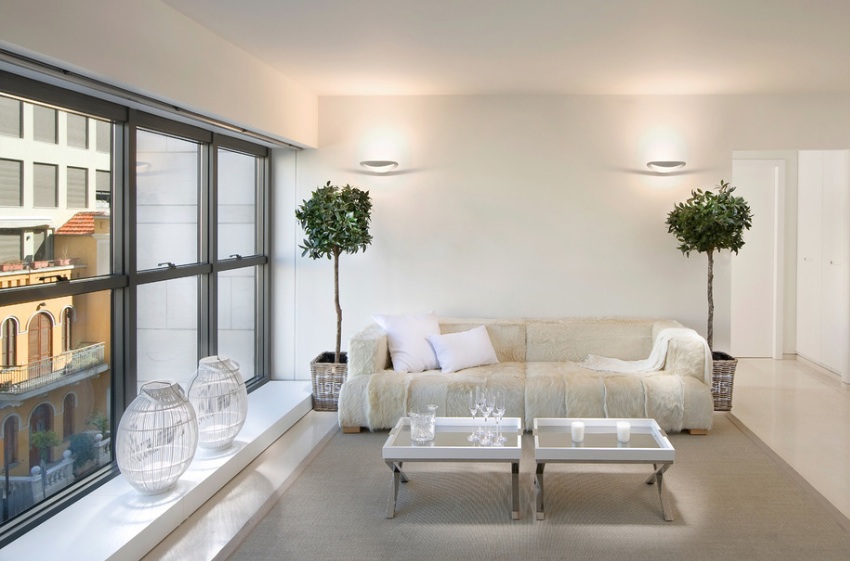 Scandi
Inspired by the Danish concept of Hygge which is associated with cosiness, charm, happiness and feeling content, Scandinavian style has become popular in homes across the globe. This style is inspired by the snow, mountains and fjords in the Nordic countries. Scandinavian furniture is simple, contemporary and functional, think stripped back cosiness, clean lines and plenty of texture.
Pale colours are used to maximise light and natural materials such as wood are featured throughout the home. Stripped wooden floors are also common and complement the clean and simple lines of the Scandi trend.
For a relaxing feel to the room, try our Cream Roller Blind which will also blend in and match the wooden trend of this interior style.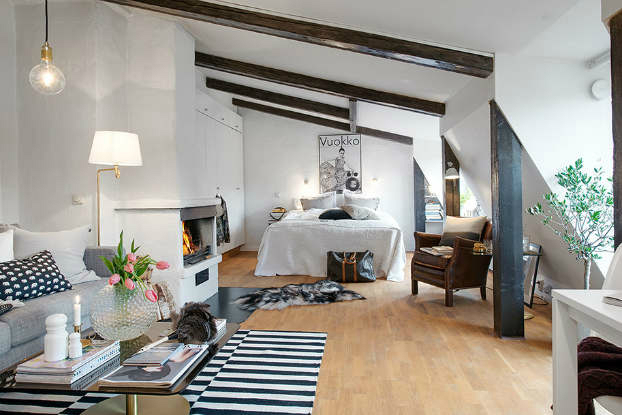 Retro
The Retro look is a more fun look and is all about combining loud and striking patterns from the 50s, 60s and 70s with furniture and furnishings from the same era. Retro style is a more modern take on the period style.
You could use bright fabrics or wallpapers to create a feature within your room with splashes of colour or you could go the whole hog and look for authentic furniture to add to your interiors.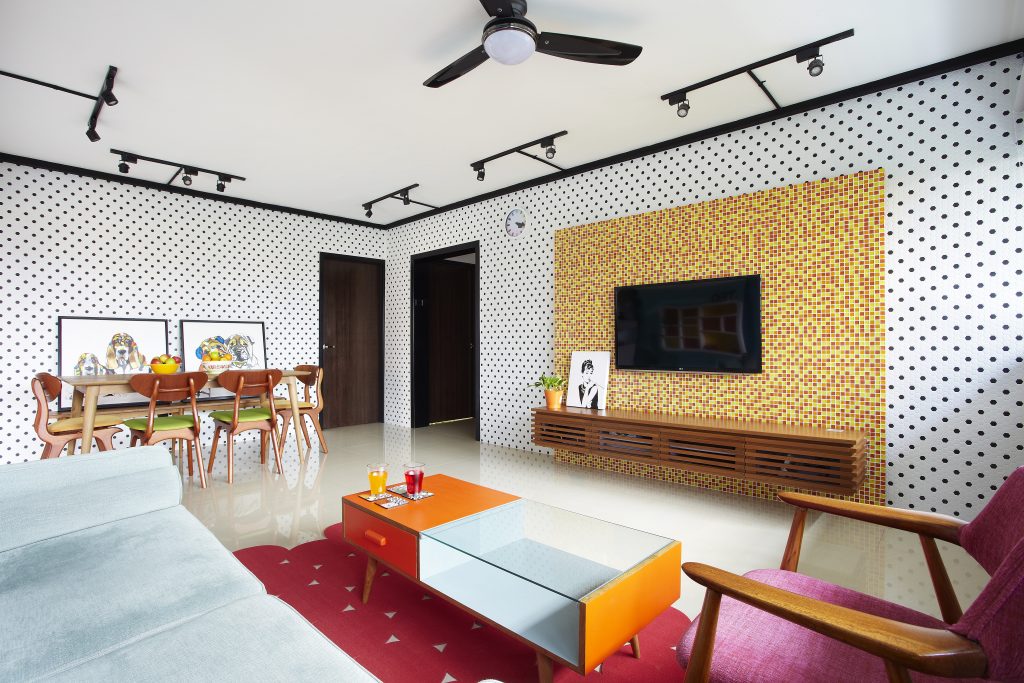 Period
Whether it's a Georgian, Victorian or Edwardian style, the period style home tends to take inspiration from the period in which your home was constructed. Restore your home to its original glory with original fixtures and fittings whilst also stamping your own personality into your home. Use ideas from the past by using large, heavy window dressings with blinds which perform a more functional purpose whilst the curtains are decorative. Our range of roller blinds would fit perfectly with any period style property and can be chosen to complement your choice of curtains.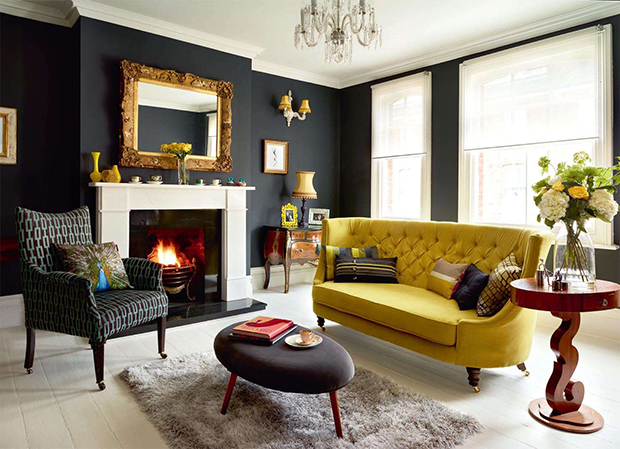 Country house
Another popular trend in the UK. Don't worry if you don't have a country house, you can still get the look with shabby chic furniture, antique furnishings and open fires. The country house style creates a cosy and snug feel. Some country styles are also marked by the use of white wood panelling and soft floral patterns. Popular colour schemes feature pops of red, black or pure white.
Industrial
The industrial style is a hark back to the turn of the century and the industrial revolution. This trend was launched into popularity with the trend of converting old factories into loft or studio apartments.
Liberal use of exposed steel, brick and distressed wood elements characterise this style. The more modern style also includes copper accents in the form of lamps, kitchenware and other small accessories. This style is all about raw, exposed materials. Statement lights are also a feature of the industrial style and help to soften a space that could seem cold otherwise.
To complement your industrial interior, use our Metallic Dark Grey Venetian Blind or our Concrete Roller Blind.