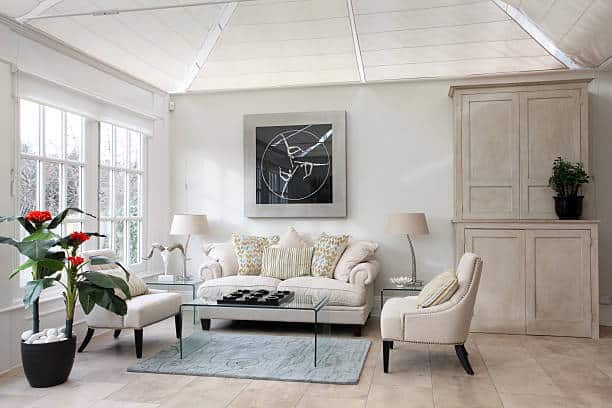 Blinds For Conservatory Windows
In the UK, conservatory windows are popular among homeowners who want to brighten up their homes during the colder months of the year. Long before you decide to buy blinds, you should take the time to choose the correct blinds for your conservatory windows, as the wrong ones will cause too much heat in the summer or not enough in the winter. You can use blinds with these windows, but what types should you consider? This guide will help you learn about these blinds and how they can benefit your conservatory windows. At Blinds Direct Online, we provide blinds for any rooms in your house, contact us today to find out more.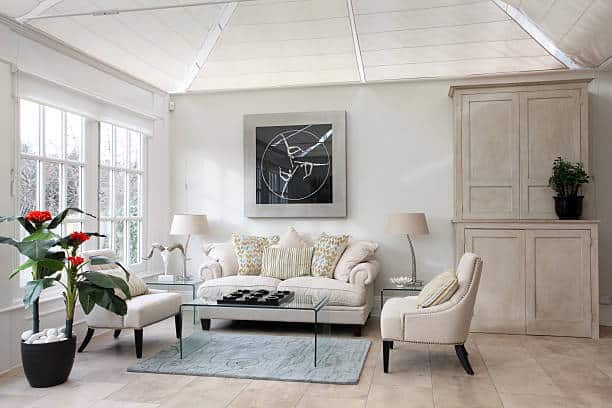 Do You Need Blinds in a Conservatory?
Conservatory blinds are a great way to let in as much light as possible while still giving you complete privacy. These windows usually feature large expanses of glass with wide sill and lintel heights, so sunlight pours into your room during summertime. However, if you want to use your conservatory during all hours of the day, you'll want some kind of window covering that keeps out prying eyes while also allowing natural light inside. That's where conservatory blinds come in handy!
Best Blinds For Your Conservatory:
The best blinds for your conservatory depend on your preferences and budget, but the good news is that you can choose just about any type of blind and they will look great in your conservatory. However, some are more suited to different types of conservatories, so let's take a look at the options below and decide what is best for you:
Conservatory Venetian Blinds
Venetian blinds are made of horizontal slats that roll up and down on a top bar, which makes them an excellent choice for adding privacy to your conservatory and blocking out all that sunlight. With Venetian blinds, you can control how much light comes in and when.
Conservatory Perfect Fit Blinds
Perfect fit blinds offer a particularly good choice, due to their construction and ease of use. They look great and are good value for money as well as giving you an easy means of controlling how much light gets into your conservatory.
Conservatory Roller Blinds
You can get roller blinds in a variety of different colours and styles, including blackout roller blinds that will keep light out when you're asleep or conservatory roller blinds to protect your plants from damaging sunlight. Roller blinds are available in both fabric and faux-wood slats, so you can pick whichever one suits your room best. And they're super easy to install, too! You may want to choose roller blinds for a smooth appearance; however, these aren't good if you have small children or pets as they could easily get tangled in them.
Conservatory Roman Blinds
It's possible to create a sleek, stylish look in your conservatory with Roman blinds. These large-scale fabric window coverings are available in a range of colours and styles, so it's easy to find one that perfectly complements your conservatory design. Although they're ideal for covering larger windows, they can also be used on smaller windows if you prefer. As well as being functional and practical, Roman blinds are also stylish – there are plenty of options to choose from including those with patterns or designs.
Made to Measure Conservatory Blinds
If you are having a conservatory built or need new blinds for your conservatory, we can help. At Blinds Direct Online, we sell bespoke Made to Measure Conservatory Blinds that have been designed to fit your exact requirements. Our blinds have been specially crafted to ensure they provide an ideal level of insulation while still being attractive and easy to use.
Conservatory Panel Blinds
You can use conservatory panel blinds in a similar way to how you would use vertical blinds in your home, except instead of being situated in a window frame they are placed between glass panes. These blinds provide an almost seamless appearance, which is great if you want to obscure people's views and maintain privacy.
Conservatory Pleated Blinds
Not just for your windows, our pleated blinds will also dress up your conservatory to create a bright and modern look. These versatile blinds are suitable for use in any room of your home. The fabric can be cleaned easily with a damp cloth, making them ideal for rooms with pets or messy eaters! Pleated blinds have been manufactured by Blinds Direct Online for many years and are one of our most popular products!
Conservatory Wood Weave Blinds
The traditional weave of natural wood blinds is one of their best attributes. Wood blinds can give a property a warm, cosy feeling and bring out a rustic vibe in your room. The natural colour of wood also helps to block sunlight from entering your conservatory and heating your home during the winter months. If you're looking for an option that has both style and function, wood weave blinds are worth considering.
Do Conservatory Roof Blinds Work?
Conservatory roof blinds are designed to fit directly on top of your existing conservatory roof glazing. There are many great things about installing conservatory roof blinds in your home. Not only do they provide extra insulation and improve UV protection from harmful sun rays, but they also bring a sense of style and class to any room in your home. Blinds Direct Online specialise in providing unique conservatory roof blinds.
How Much Do Conservatory Blinds Cost?
Conservatory blinds are generally more expensive than regular windows. This is because they require different components, and since conservatories tend to be larger, there's a higher cost associated with having that much surface area covered. The cost of conservatory blinds depends on their size and how long they cover one wall. Contact Blinds Direct Online to get a better idea of which type of blind is suitable for your conservatory.
Now you know the different types of blinds available for conservatory windows, it should be easier for you to choose one from our website. One of the best options to consider is roller blinds. However, if you are struggling to come to a decision, don't hesitate to contact us today.