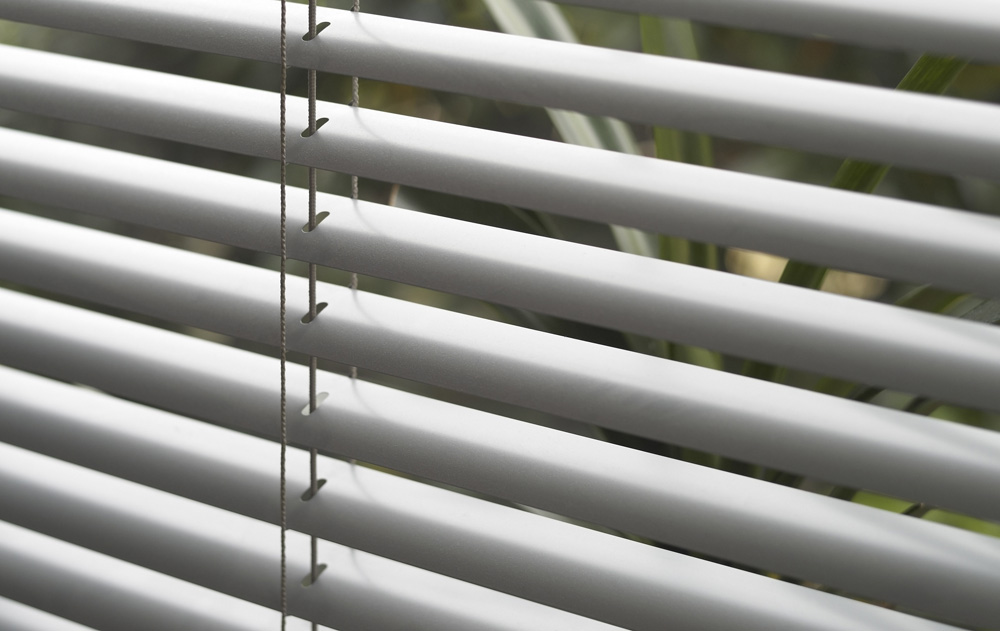 Grey can be great in your kitchen and bathroom
Let's not beat about the bush, grey is hardly the most inspiring of colours. More often than not it makes us think of wet, rainy days (and, let's face it, here in the United Kingdom, we get more than our fair share), concrete buildings and gloomy moods.
So how has this slightly mournful shade made a breakthrough in home décor over the past couple of years?
We take a look at the grey phenomenon, and explain how you can use this colour in your home, from tiles to venetian blinds.
Neutral revolution
There are many reasons for its new-found popularity, but the overwhelming factor could lie in its simplicity. Grey isn't a bright colour, and as part of a monochrome palette, it isn't as dominating as black or as subtle as white. With a wide range of shades, this makes it the perfect bridge between light and dark.
Another major reason lies in its timeless appeal. It is certainly not a colour that will go out of fashion any time soon, unlike some of its bolder counterparts.
Designer style
With many people turning to more contemporary styles in their kitchens and bathrooms, unfussy and minimalist designs have become much more popular.
Grey lends itself very well to this type of interior. The simple colouring is perfect for smooth walls and worktops, bringing a highly sophisticated style to proceedings.
How to add grey
Paint – One quick and easy way to create a grey colour palette is to simply paint your walls grey. You can use one shade, or a range of shades from dark to light for different walls.
Tiles – Providing an easy-to-clean surface, tiles are perfect for high-volume rooms. Metro tiles, for example, are proving to be very fashionable, and can be purchased in various shades of grey.
Another recent trend, which we covered in our 4 key winter trends blog post, is colour blocking. Using various different shades of grey in a concentrated area of your room, you can create a really strong feature that draws the eye. Splashbacks around sinks are ideal for this purpose.
Grout – Coloured grout is a trend that is gaining a strong foothold in both kitchens and bathrooms. If you simply want to add a touch of grey to your décor, why not consider white tiles with grey grout instead?
Choose your furniture
Whilst many kitchens and bathrooms have an undeniably white theme to them, grey is certainly becoming more popular when it comes to storage units and work surfaces.
In the kitchen, why not add grey as an accent colour and purchase your appliances, such as your fridge and washing machine in grey, as opposed to the traditional white?
In the bathroom, grey is making a real comeback, with slate coloured furniture units, inspired by period styles, gaining prominence.
As with everything, you do need to ensure you are creating a look that is consistent, fitting together harmoniously.
Your windows
Just because you have a few windows in your room, doesn't mean you have to interrupt your grey colour scheme. Treat them with a set of coloured venetian blinds to really enhance the look of your room.
Choose from dark grey blinds or complement your fixtures with a gun metal version, for a stunning style.
However you achieve your look, remember: grey certainly doesn't have to be boring!