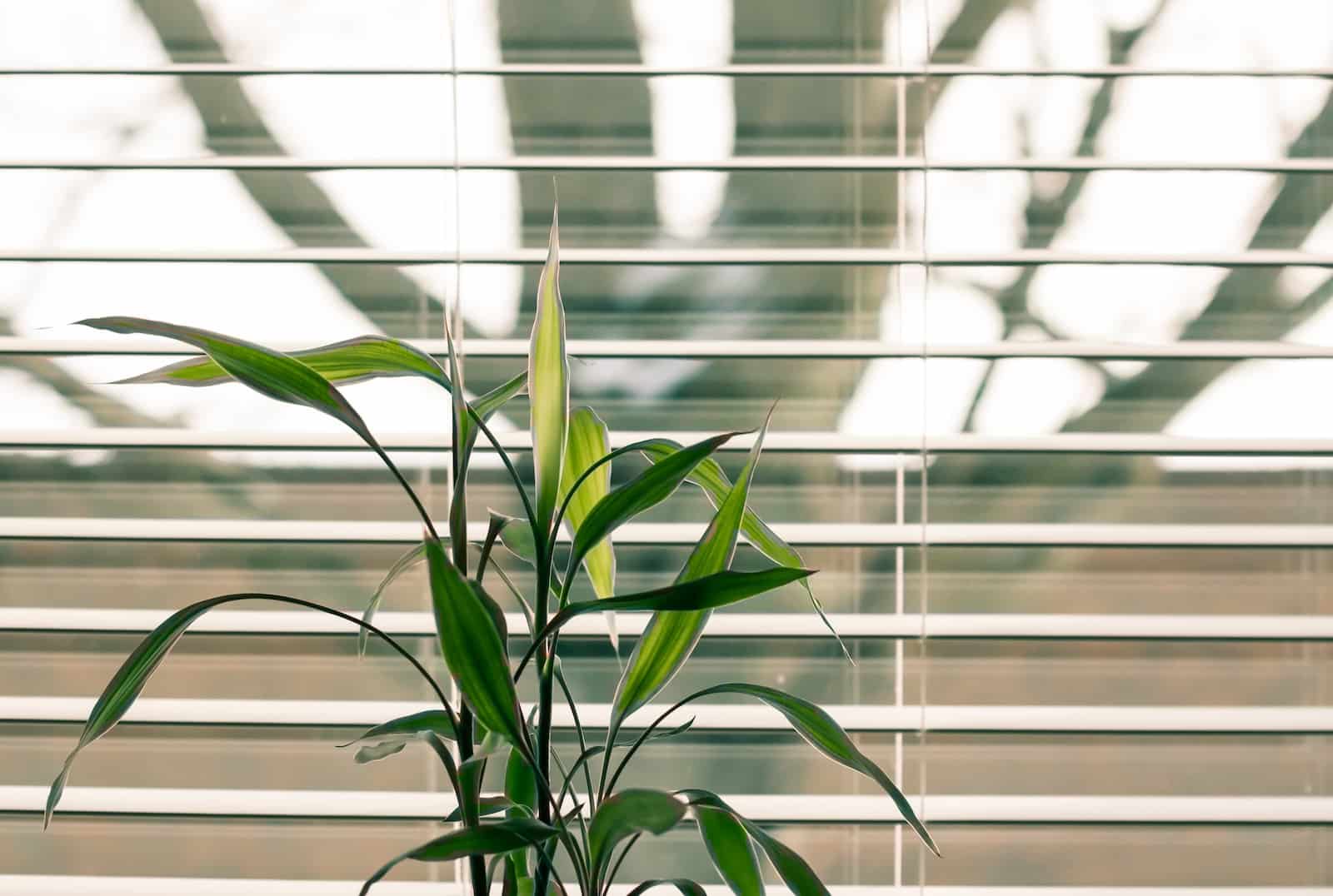 Vertical or Horizontal Blinds for Large Windows
Are you trying to find the perfect blinds to fit your large window but you are not sure which ones to choose? That's ok! There are endless options available in the market that can make your head spin. At Blinds Direct Online, we are here to help you choose which blinds are right for you. There are certain factors to consider when choosing which blinds are suitable for large windows in your home. This can be done by comparing vertical blinds to horizontal blinds. Let's take a look.
3 Things to Consider When Choosing Either Vertical or Horizontal Blinds:
1. The dimensions of the window
The size will determine which blinds will fit your large window. There are window coverings that are available in all sizes.
2. The architecture of your home
Window coverings should be selected according to a room's colour scheme and design to avoid a mismatch.
3. The mechanism of the window
All windows have different types of opening and closing mechanisms and are suited to certain types of window blinds.
The Difference Between Vertical and Horizontal Blinds
To decide which blinds will be suitable for your windows you need to understand the difference between them.
1. The direction of sunlight
Vertical blinds are usually implemented on windows facing east or west, whereas horizontal blinds are ideal for windows facing north or south.
2. Cleaning and maintenance
Cleaning your blinds are essential to retaining their lifespan. Vertical blinds are slightly easier to clean than horizontal blinds. Horizontal blinds have strings attached and are also harder to reach which makes cleaning difficult. Vertical blinds rely on a single track with moving slats meaning it is most likely to wear out over time or require maintenance.
3. Privacy and light control
Horizontal blinds are a better selection if privacy is your main concern. As vertical blinds offer slightly more exposure as they allow light to pass through more easily than horizontal blinds. However, vertical blinds work better in blocking sunlight due to their slats which creates a perfect barrier from heat, which in turn, keeps your room cooler. Vertical blinds are therefore more energy efficient than horizontal blinds.
4. Compatibility
Horizontal blinds are compatible with smaller windows as they open by an up and down motion. Vertical blinds are made for patios, sliding doors or large windows as they open side to side and up and down.
5. Size of the slats
Vertical blinds touch the floor and have larger slats in comparison to horizontal blinds.
The Best Blinds to Buy for Large Windows
Vertical blinds are the most used for larger windows and horizontal blinds are favoured for narrow, taller and small windows. However, horizontal blinds can work too. Let's look into this further:
Vertical blinds
Vertical blinds are best for large windows as they fit wonderfully and are easy to install. They can block out light well with their vertical slats providing complete control over privacy and light entering in. This leaves your home cool and comfortable. Vertical blinds are energy-efficient and are easy to clean and offer a sleek modern look to match your contemporary decor in your home or commercial setting. We also provide blackout vertical blinds for full privacy and to block out the sunshine if you require a good night sleep. The only drawback with vertical blinds is that there is no space on the window sill, so if you like your plants or ornaments, you cannot put them here.
Wooden Venetian Blinds
If your windows are slightly wider than normal ones, wooden Venetian blinds could be perfect for you. They come with adjustable slats which makes them very effective at controlling sunlight and heat. They are available in a fabulous range of colours so you can pick the perfect which is best for you to suit your home. This is a desirable feature in both summer and winter and can reduce the cost of energy bills. The blinds are quite sturdy and can keep their shape across large areas which is ideal for large windows. However, fitting wooden Venetian blinds to large windows can be a problem as they can become heavy to lift. It is important to ensure that there will be enough room for the blind to fit in so they can easily open and close. To avoid bad fitting, make sure that you measure the window beforehand.
Roller Blinds
Roller blinds are made outside the standard blind size limits to fit wider windows. This is useful if you want to shade your windows with a singular blind. Our roller blinds incorporate style and functionality and are a quick and easy way to control light in your home. We also provide blackout roller blinds as an option too to ensure that the sun doesn't disturb your slumber. All our window blinds are versatile and can be used in bathrooms, dining rooms and kitchens.
Still Can't Decide?
As we have outlined, there are a couple of awesome options to choose from, when it comes to dressing large windows. The best solution for your windows depends on your individual preferences along with the style and decor of your home. If you are still unsure which blinds are best for your environment or need advice on which one to choose, don't hesitate to contact our friendly team.
For more blind inspiration, check out our blog on How To Choose The Right Blinds For Your Kitchen